Types of Glass We Offer
Sash Windows London's windows and doors can be supplied with a variety of glazing options to suit individual project specifications. We offer double and triple glazing, 4mm single & 14mm slimline double glazing with a vast range of textured glazing patterns with varying privacy levels, including stippolyte glass. In addition to this leaded designs and specialist glazing such as annealed, painted, bevelled, anti-sun and self-cleaning are also available.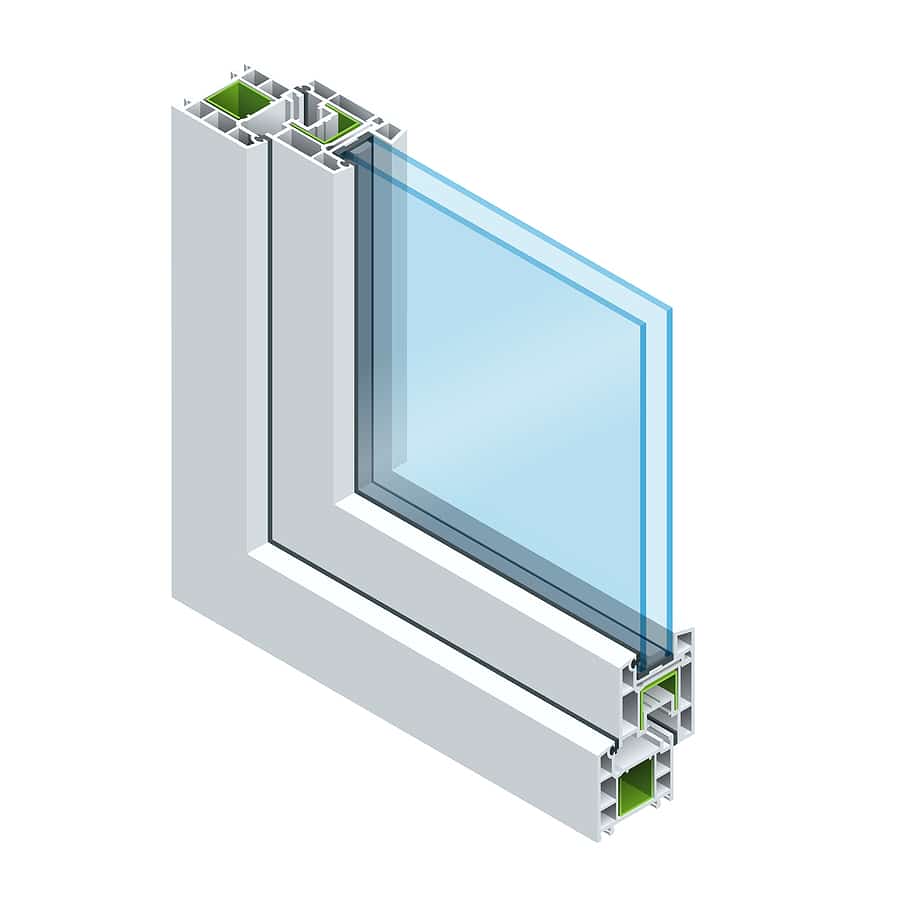 Acoustic Glass
Acoustic glass is available where a low decibel rating is required; this is of particular benefit for properties situated in areas where outside noise surrounding the property may be of concern. Articles recently published in the press have raised concerns surrounding the negative effects that exposure to high noise levels can have on health.
We offer products with acoustic glazing options across both our timber and PVCU Ranges where a higher decibel rating is required. This means we can offer customers windows and doors with high acoustic performance without compromising on aesthetics.We are unique in that we are able to achieve higher decibel ratings than many of our competitors, particularly on Sliding Sash designs.
Sash Windows London have recently introduced a wide range of bespoke timber windows and doors also in our PVCU range that are available in triple glazed options. We are one of the only few companies able to offer triple glazing on Tilt & Turn and Sliding Sash windows.
If privacy is also a concern of yours, we offer windows with obscure glass and frosted glass.
Single & Slimline Double Glazing
Single glazing or slimline double glazing options are available on all timber windows and doors from the Heritage Range. These products are ideal for projects where standard double glazing options are not deemed suitable for either architectural, planning or conservation reasons.
We recognise the importance of achieving a balance between architectural sensitivity and window performance. Our product ranges have been specifically designed to incorporate energy saving properties. Our 14mm slimline double glazing has been designed to look identical to single glazing whilst saving energy at the same time.
Triple Glazing
Our triple glazed products offer excellent U-Values with softcoat low 'e' argon filled units with a centre pane U Value of 0.7w/m2k.
Triple glazing options are available on all PVCU designs and also our wooden windows and door designs across the Contemporary Range. Products include; Casement and Sliding sash windows, French, Patio and Folding sliding doors.
Triple glazing is the ideal choice for larger glazing areas as it is allows maximum glazing sizes with minimum heat loss. Choosing triple glazed units can also increase the acoustic performance of a window through improving sound insulation in the home.
Secondary Glazing
The bespoke secondary double glazing system is designed specifically to sit inside your current windows without affecting them or the look of your property. It insulates you against heat loss and excessive noise, improves security and reduces your energy bills, all for less cost and hassling than installing new windows.
Noise Insulation
Secondary double glazing is an excellent way of reducing noise and sound pollution. Standard secondary glazing fitted over an existing single glazed window could reduce noise by up to 70%. Using laminated or acoustic glass instead of 4mm float glass increases the sound insulation even more.
Thermal Efficiency
Windows are a key area for heat loss in any building, and single glazed windows are particularly poor at preventing heat loss.
Installing secondary glazing can dramatically improve the thermal efficiency of your windows. Even with standard 4mm glass it can halve the amount of heat lost through your windows by improving the U-value from around 4 W/m2K to 2 W/m2K or better.
Adding thermally efficient low-e glass (such as Pilkington K) improves things even more, bringing the U-value down to around 1.5.