Entrance Doors
We understand that an entrance door makes the first impression on any home and secures your entrance. We provide a wide selection of door styles and finishes, so there is something to suit any home, modern or traditional. Made to measure, with the finest high-performance components and fully equipped with integrated high-security locking, our Entrance Doors are manufactured to be Secured by Design standards.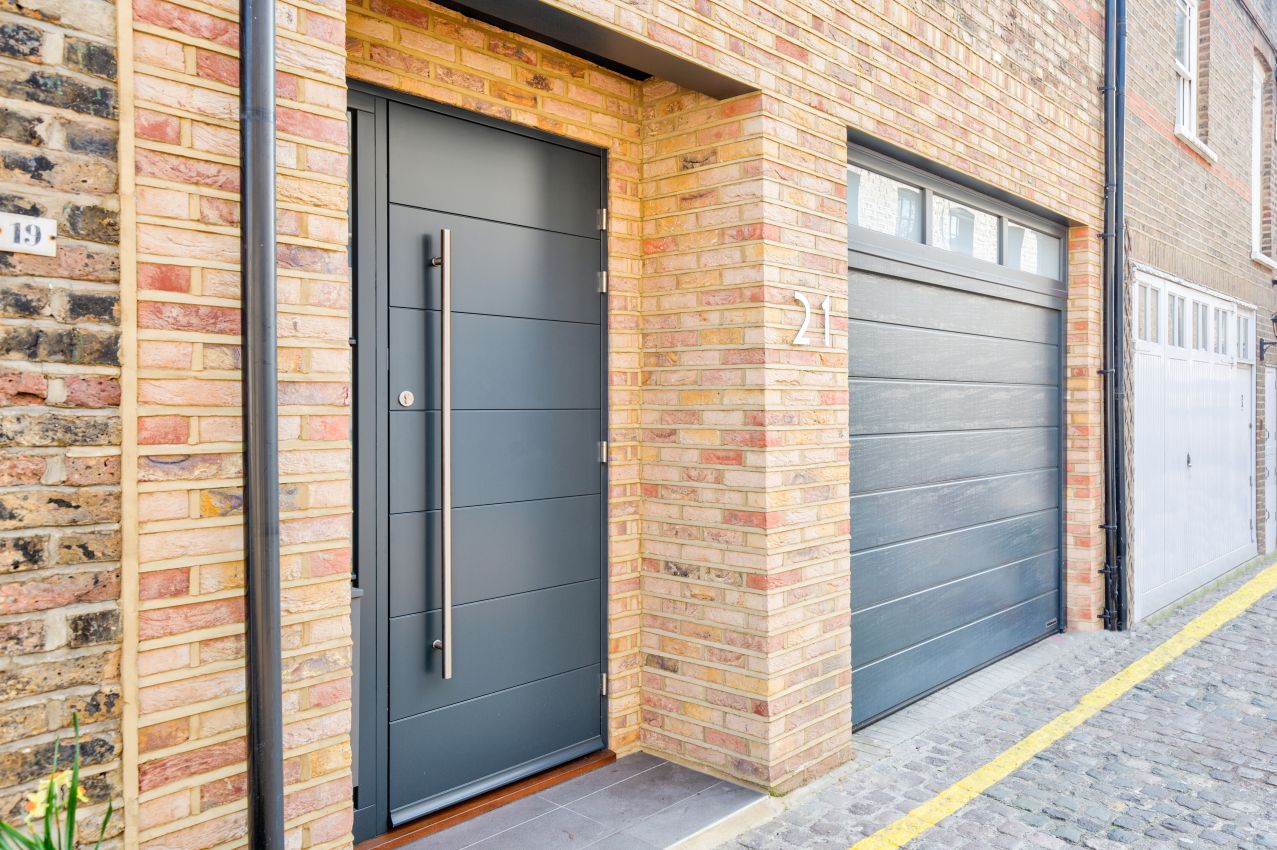 Timber Entrance Doors
To complement our timber window collection, you will find our double-glazed entrance door styles from traditional to contemporary, with many features, functions and character options. Design a truly unique entrance, completely bespoke.
Sash Windows London entrance doors are available in Classic, Heritage & Creative styles. The classic range features time honoured designs, whilst the Creative Range comprises contemporary sleek, flush panelled doors. The Heritage range incorporates period door styles inspired by the Georgian, Victorian & Edwardian era.
Strengthened timber combined with top performance enables fully glazed doors to offer exceptional thermal efficiency and locking mechanisms keep your home secure, whilst still allowing lots of natural light into your home
Composite Entrance Doors
A fantastic timber alternative combining classic and modern styling with the latest hook bolt locks to provide a stunning and secure entrance to your home. Solidor is the finest composite entrance door with unique colours, exclusive high-security hardware and beautiful features.
What makes the Solidor unique is its 48 mm solid timber core that gives the door a solid feel every time it's opened, which you do not achieve with the foam-filled composite doors. Also, the vast, versatile choice of door furniture and hardware adds personalisation to your door.