Sash Windows in Chelsea
Sash Windows are a popular choice in Chelsea amongst homeowners replacing their windows looking to retain or restore the architectural charm and characteristics from the Victorian era.
If you have a period property and are looking to replace your existing sash windows, then luckily, Sash Windows London Ltd are right on your doorstep. We are passionate about sash windows and manufacturing to the highest possible standards. If you don't want to take our word for it, you can read our testimonials on our website or our Check-a-trade page. We believe in quality above all else. Our certification with the Fenestration Self-Assessment Scheme (FENSA) ensures our team are the most recognised and trusted Sash Windows company serving Chelsea and Fulham.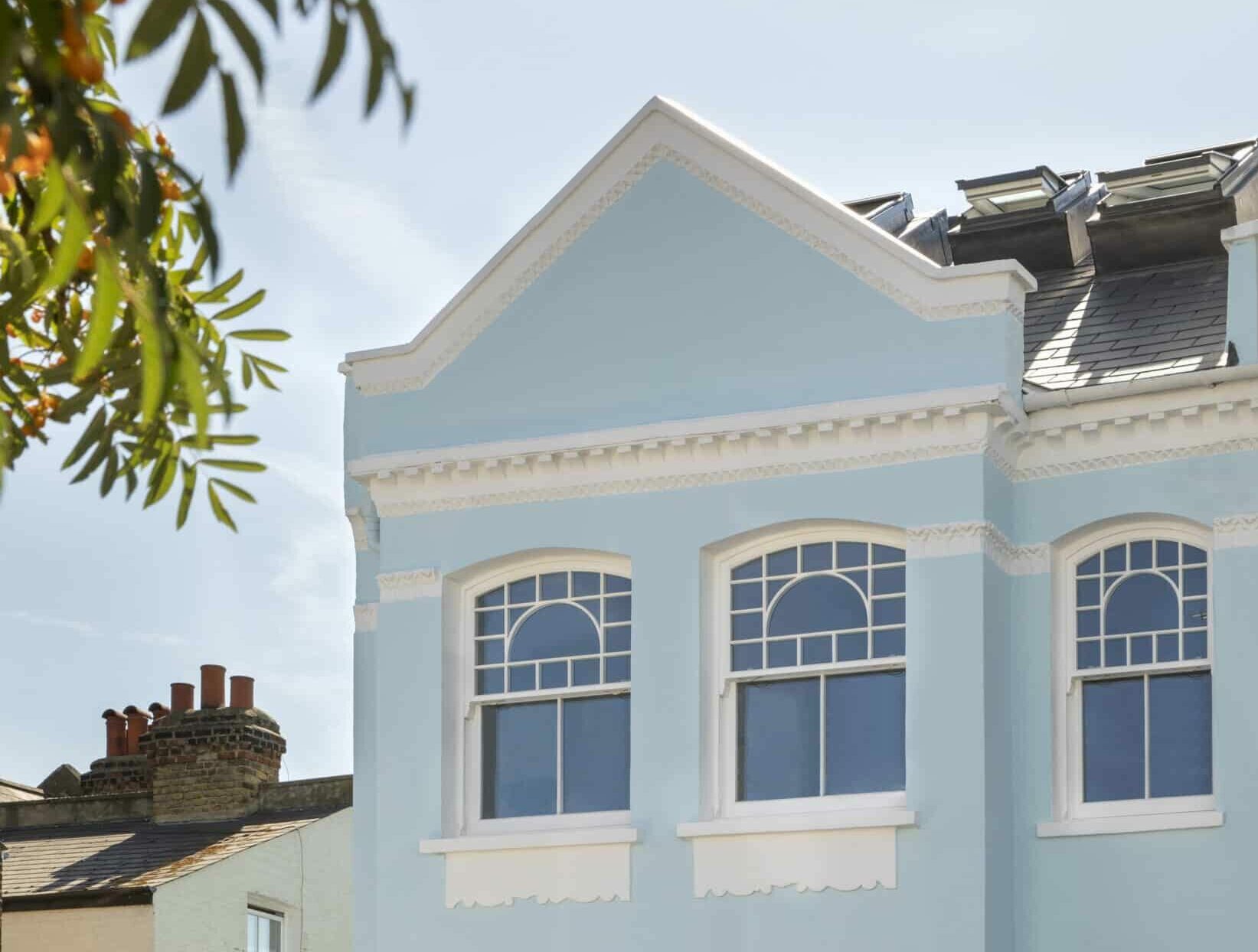 Chelsea is full of incredible architecture and buildings, which Sash Windows London is experienced with. So if you live in Chelsea or Fulham and need to replace your windows or doors, Sash Windows London Ltd is your company.

Sash Windows London Ltd is passionate about sash windows, and we put our heart and soul into every project we undertake. This means we look at the design of every sash window we build. We spare no expense regarding the materials and time we spend to perfect each frame. We know our sash windows will be displayed for many years, so we want people to comment on their beauty and efficiency. If you choose double-glazed or triple-glazed sash windows, then you'll be amazed at how much noise they keep out. They're also designed to keep as much warmth in your property as possible and can dramatically reduce the amount you spend on your utility bills.

There are a million reasons why you should choose Sash Windows London Ltd to carry out your Sash Windows project, but the main reason is that we love what we do. There's a good chance we'll be more proud of your windows than you are, and that says a lot about a sash windows company.

We also offer Bifold Doors in Chelsea
When it comes to Bifold Doors in Chelsea and Fulham, Sash Windows London Ltd are the company for you. We don't just sell high-quality Sash Windows, we also install bifold doors – the perfect solution for your home. Our bifold doors offer a seamless transition between the interior and exterior of your home, effortlessly improving the aesthetics and usability of your property.
Our Bifold doors come in a variety of durable and high-quality materials to ensure they last for many years to come. Our aluminium bifold doors are particularly popular, maintaining full weather proofing and making your home a safer with secure locking systems. Alternatively, we can install our timber bifold doors to match the heritage style of your home. Our timber bifold doors are low maintenance, weather resistant and incorporate locking mechanisms and stunning colour finishes for that perfect result. Additionally, all our bifold doors are fitted with the latest hardware and locking systems to give you security and peace of mind. If you live in Chelsea or Fulham and require bifold doors for your property, contact Sash Windows London Ltd today!
---
Passionate About Sash Windows
Did we say we were passionate about sash windows? Well, we'll say it again. Sash Windows London Ltd are passionate about sash windows. We put our heart and soul into our job and we love nothing more than the craft that goes into manufacturing a perfectly proportioned sash window frame. No matter what the material, our process of perfection is the same, and that not only goes for the sash windows frame, but the fixtures and installation as well. This all means that if you have a property in Chelsea or Fulham and you hire Sash Windows London Ltd to manufacture and install your sash windows, then you'll be hiring the absolute best sash windows company for the job.

But our quest for perfection doesn't end with the build and installation process. We also are committed to using sustainable materials as and when we can. This means that if you purchase timber framed sash windows from us, you can rest assured that the timber is sourced from sustainable forests. We are strong believers in protecting the environment and we recycle as much waste as we can, and use as many sustainable materials as possible.

We understand Chelsea and Fulham well and are experts in designing sash windows that befit the architecture of the area. If you're going to purchase sash windows then you want to be sure they'll not only look amazing, but also work amazing too. This is why we leave no stone unturned to ensure our sash windows are the best you'll find. Contact us today to discuss your requirements.