Textured glass helps maintain privacy while allowing maximum light entry. We are the best solution for modern textured window designs that feature double-glazing, for greater home security and noise reduction.
Our team of experts can guide you through the decision-making process to ensure that you have the most appropriate windows for your budget and that they suit the design of your home. We have many favourable reviews from customers on reputable trade sites such as Checkatrade.
Your new textured glass windows are available in a range of patterned designs to help obscure the window frame, and you can use textured glass on part of a window too – such as only the lower or upper section. Please feel free to contact us for a free quote, which we aim to provide within 24 to 48 hours.
What are the benefits of textured glass?
The chief benefit of textured glass is privacy, but it is a more subtle kind of privacy than fully obscured glass. It is important to note that it is possible to partially see-through textured glass. With clear patterned glazing, light can enter into a room but it does not have the same kind of whiteness that an obscured bathroom window does.
Textured glass has many useful applications and can add a subtle element of privacy where necessary. Types of textured glass include the following:
Flemish glass: Using Flemish glass you get an appearance of liquid within the pane, almost like water drops running down the window, and a foggy look between these lines. Flemish glass is common on entrance doors. It is also possible to colour Flemish glass if necessary for a more opaque look.
Minster glass: With similar patterns to the above is Minster glass, which looks more like raindrops dropping into a still pool of water. Again, there is a foggy effect with this glass and it is possible to add colouring or decorations for more obscurity, you can see it on windows and doors.
Fluted glass: This type of glazing is more decorative than the previous two, and has the appearance of neat vertical lines – almost like thin sticks lined up in a row. They typically curve like a tree trunk and are suitable for many areas including doors, windows, kitchen cabinets or office meeting rooms.
Bubble glass: A bubble glass window will create the appearance of an effervescent liquid that is fizzing, although it will not move. Many people enjoy the imperfect look which can work well in various places including smaller windows, doors and shower enclosures.
Popular areas for textured glass include street-facing windows, such as lounges or living rooms, where total opacity is undesirable but there is a need for some semblance of obscurity. For example, people with bay windows may benefit from a textured glass pane on the lower sash of their windows, but prefer clear glass on top.
Why choose us for your textured glass windows?
As experts in providing many types of glazing, we can deliver a level of excellence that enhances your quality of life. Our windows have the following benefits:
Energy efficiency

: Whether you are installing modern windows or windows with a vintage look, our energy-efficient double-glazing will reduce your need for heating and lower your fuel bills.

Home-security

: Our glazing options can include toughened glass for greater security, and our standard glazing is also very durable with sturdy frames and strong locking mechanisms.

Noise-reduction

: If you are installing textured glass in a door or street-facing window you will experience a high level of noise-reduction that can increase comfort and privacy in your home.
Our UK-manufactured products can suit a variety of budgets and our expert team are on hand to consult and advise throughout every stage of the installation.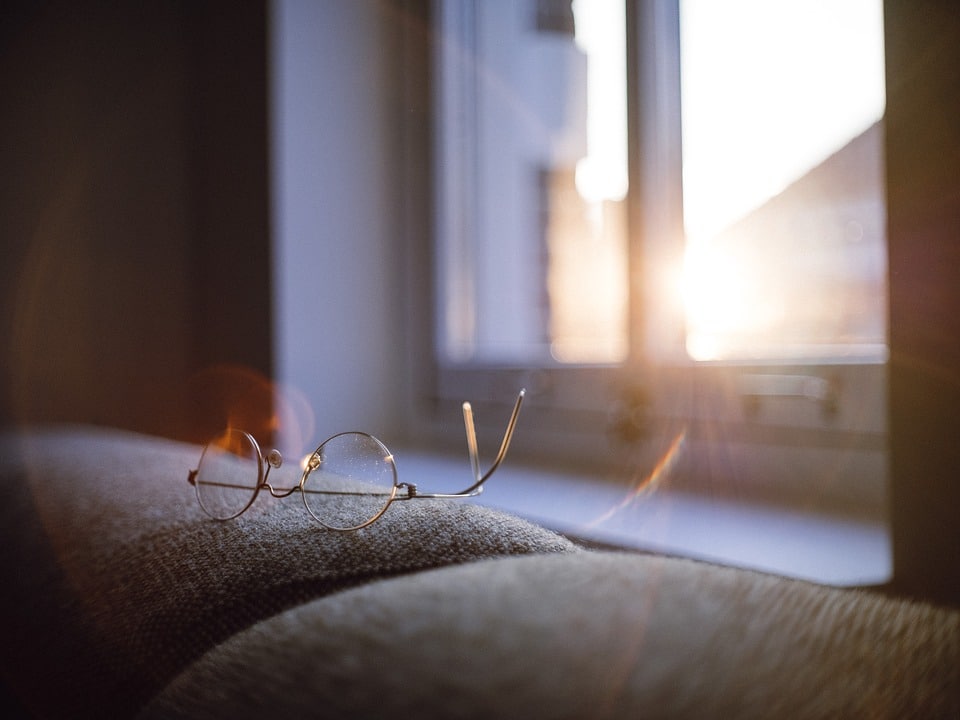 Textured glass window design and installation
Textured glass is available in a range of patterned designs to help obscure windows while allowing in maximum light. Our range of modern and vintage windows will suit both new homes and traditional buildings.
Please view our case studies for a clearer picture of the quality installations we provide. If you are ready to enjoy high-quality textured glass windows with all the benefits of a double-glazed design you can get in touch with us for a fast quote.