Ensure Authentic Style and Modern Performance
Windows play a crucial role in defining the character of a home. Especially when considering period properties, the design intricacies of windows can emphasise the design of a bygone era. At Sash Windows London, we appreciate the aesthetic importance of these windows and the nuances of their design.
We design, manufacture, and install timber casement windows, offering a range of design options tailored to fit into both modern and traditional buildings harmoniously. With a number of design possibilities, we can stunning windows that elevate your home's look and feel.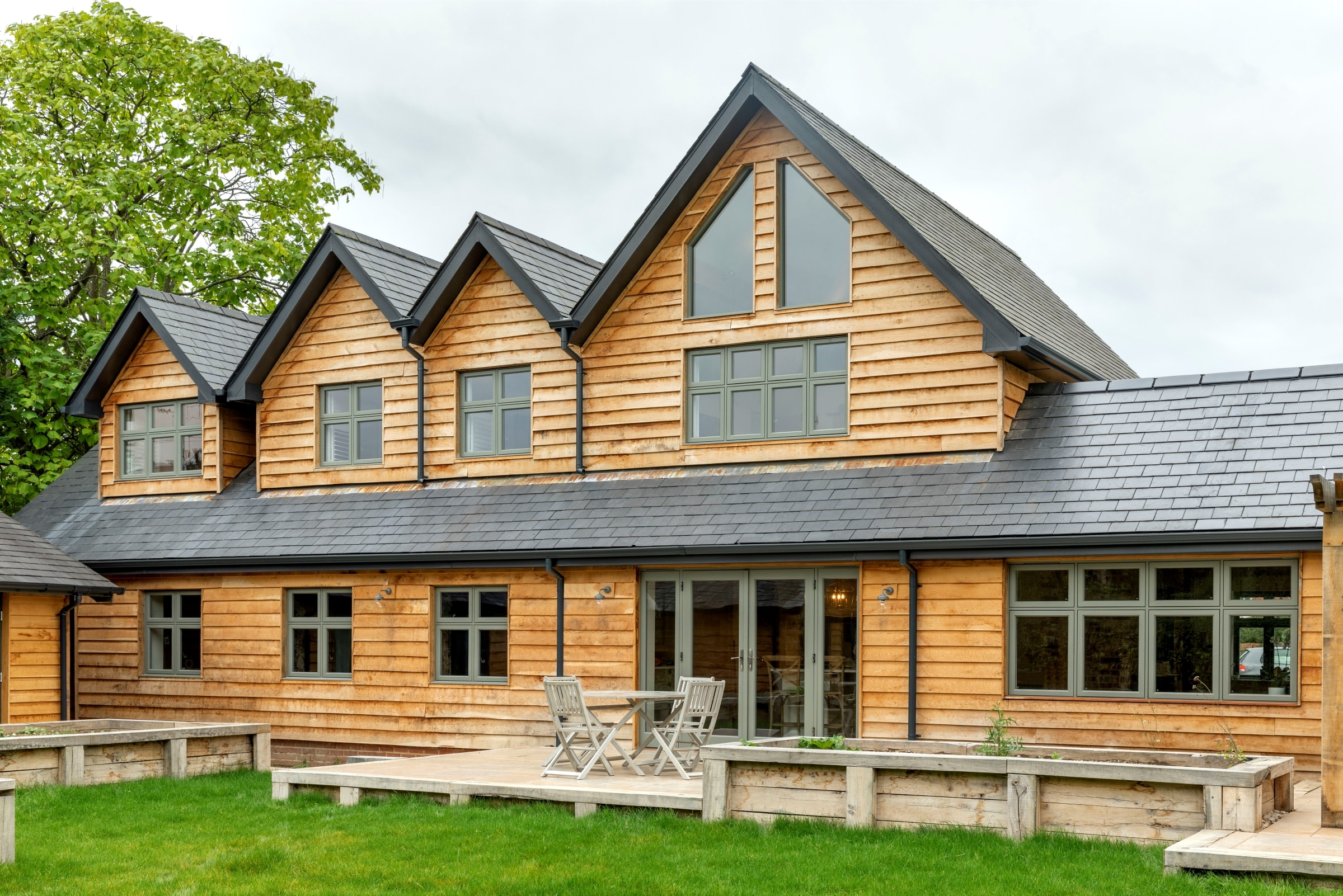 Flush Fit Casement Windows
A common sight in historic homes, flush fit casement windows are distinguished by openers that neatly tuck into the window frame, providing slender look and uniform sightlines. Our version of this classic window stays true to its traditional essence.
While it comes with features like dummy butt hinges and customary peg stays that mirror its historic character, we've seamlessly incorporated contemporary opening systems. This blend ensures user-friendly operation and enhanced thermal efficiency.
The flush casement window's vintage design harmonises perfectly with classic homes, making it a top choice for listed buildings, farmhouses, and barn conversions. Its adherence to conservation standards makes it particularly valuable for homes under preservation regulations. To cater to varying needs, we offer these windows with either standard 4mm single glazing or the advanced slimline 14mm glass option.
Casement Window Types
Casement Handles and Stays
One of the distinguishing features of Sash Windows London's timber casement windows is the stunning range of handles and stays we offer, each meticulously crafted to complement both modern and traditional aesthetics.
To ensure our hardware matches the individual aesthetic preferences of every homeowner, all our window furniture is available in a range of finishes: polished chrome, brushed chrome, brass, and antique brass.
If you're seeking a unique finish or would like to view our extensive furniture collection, we're just an email away. Kindly reach out and contact us to explore our full furniture selection.
Casement Handles
Cranked Handle: A modern twist on a classic design, perfectly melding form with function.
Barrington Handle: Renowned for its timeless elegance and subtle charm.
Monkey Tail Handle: A traditional design with a curled end, full of old-world charm.
Kingsley Handle: Simplistic yet sophisticated, this handle boasts clean lines and a sleek finish.
Regent Handle: With its refined design, the regent handle adds a touch of royalty to your windows.
Casement Stays
Barrington Stay: A classic stay design known for its enduring appeal and sturdy build.
Balmoral Stay: This stay design exudes luxury, ensuring your windows have that touch of indulgence.
Monkey Stay: Echoing the design of the monkey tail handle, this stay offers a delightful touch of vintage flair.
Achieving Period Precision with Timber Casement Windows
Having extensively worked with heritage sites, including listed buildings and properties in conservation areas, we deeply understand the stringent requirements these sites demand.
Our heritage line of timber casement windows has been specially crafted to satisfy the strict approval criteria of these historic properties. From design conception to installation, our dedicated team is committed to upholding the meticulous standards that listed properties need.
---
Upgrade Your Home with Timeless Elegance
Timber casement windows bring a unique blend of history, style, and innovation to your home. With an array of designs and finishes to choose from, your property can resonate with authentic charm while embracing modern-day advancements.
Contact Sash Windows London today and discover how our stunning timber casement windows can be the perfect fit for your property.