Installing External Doors in Chiswick
Whether you are renovating your home to give it a more "up-to-date" look and want a front or back door that matches its new aesthetic appeal, or even if you are simply replacing a worn out or broken feature with a replica, you know that we can make it happen. Our team has years of experience in the design and supply of fine windows and doors, and we will come equipped with the tools and skills needed to ensure your purchases are installed exactly as you imagine.
Our Doors in Chiswick
As experts in the trade, you can expect the following door options to be available from us:
These are all available in a range of materials, including timber, aluminium, and uPVC. As such, if you decide that you would prefer an aluminium or timber feature instead of a standard uPVC door, you will have the opportunity to ask for it.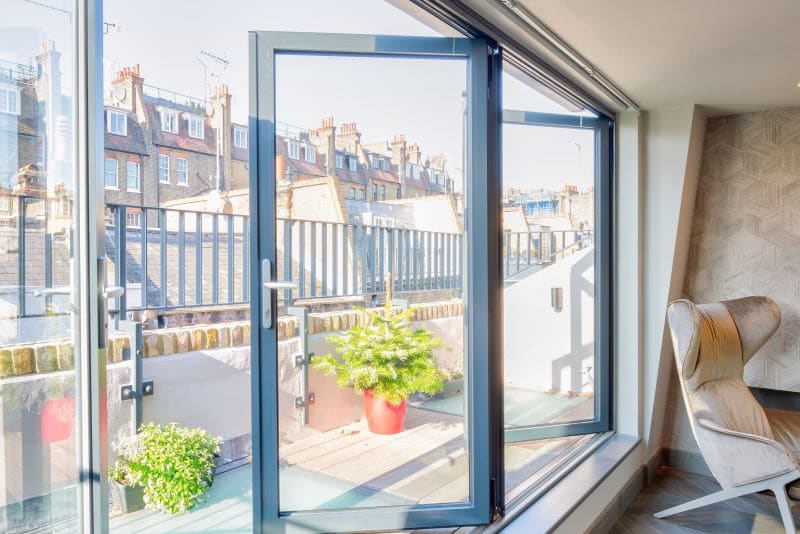 Bifold Doors in Chiswick
Bifolding doors are known for their many benefits. From their ease of installation owing to a lightweight design, to their simple maintenance and ability to fold seamlessly away, these doors are considered the epitome of modern convenience. As they come with a range of customisation options, including different colours and finishes, bifold doors are also sought after for a myriad of renovation types. This includes traditional properties that require features suited to a heritage style.
Composite Doors in Chiswick
If you have been searching for a timeless design but do not wish to compromise on energy efficiency or levels of security, then you may want to consider a composite door. These high quality, steel-reinforced and internally-insulated doors offer everything you need in 18 different frame combinations, as well as a range of styles and colours to suit the look you have in mind for your property. To help with this, we are also willing to supply woodgrain effects, alongside several different glazing options for door panels.
Entry Doors in Chiswick
An entry door, or an entrance door, is a vital part of a home for multiple reasons. Naturally, it offers the first line of security and protection against intruders and the elements, but it also offers guests that all-important first impression. By choosing one of our entry doors in Chiswick, you will be offering these things to your home in a bespoke style and colour you have chosen. You're also guaranteed peace of mind with a high-security locking system that all doors are supplied with.
French Doors in Chiswick
We are delighted to provide a wide range of material options for French doors; with our service, you can have your pick of aluminium, timber, or uPVC for your perfect patio entrance design.
How these look once installed is also entirely up to you, as you will be able to decide on modifications to suit your needs and the aesthetics you have planned for your property. Whether you would prefer your French doors to be lipped or flush profile, to have decorative or plain glass, or Georgian bars for authentic replication of period features, we can incorporate these into your purchase when you place your order.
Sliding Doors in Chiswick
Sliding doors are designed to offer a near-unobstructed pathway between any point in your living room, dining room or kitchen when open and the clearest possible view of your garden when closed. Whether open or closed, the vast amounts of natural light brought into your property help create the impression of more space, making any spot twice as welcoming as it was before. To complete the appeal of the interior, you will also have the opportunity to order yours in a selection of colours.
Double or Triple Glazing for Doors
All of our doors in Chiswick are designed to be inviting, allow in natural light and offer the best view of your garden wherever required. They can also be improved beyond this to help retain heat, provide even better security, and increase soundproofing. This can all be achieved with the installation of double glazed or triple glazed glass panels.
You will always have the option of keeping your home quiet, warm, and as safe as possible when you choose to fit one of our products. Speak to one of our team members today and we'll help you to find the design that you have been imagining, and pair it with double-glazed or triple-glazed units to make it complete.
---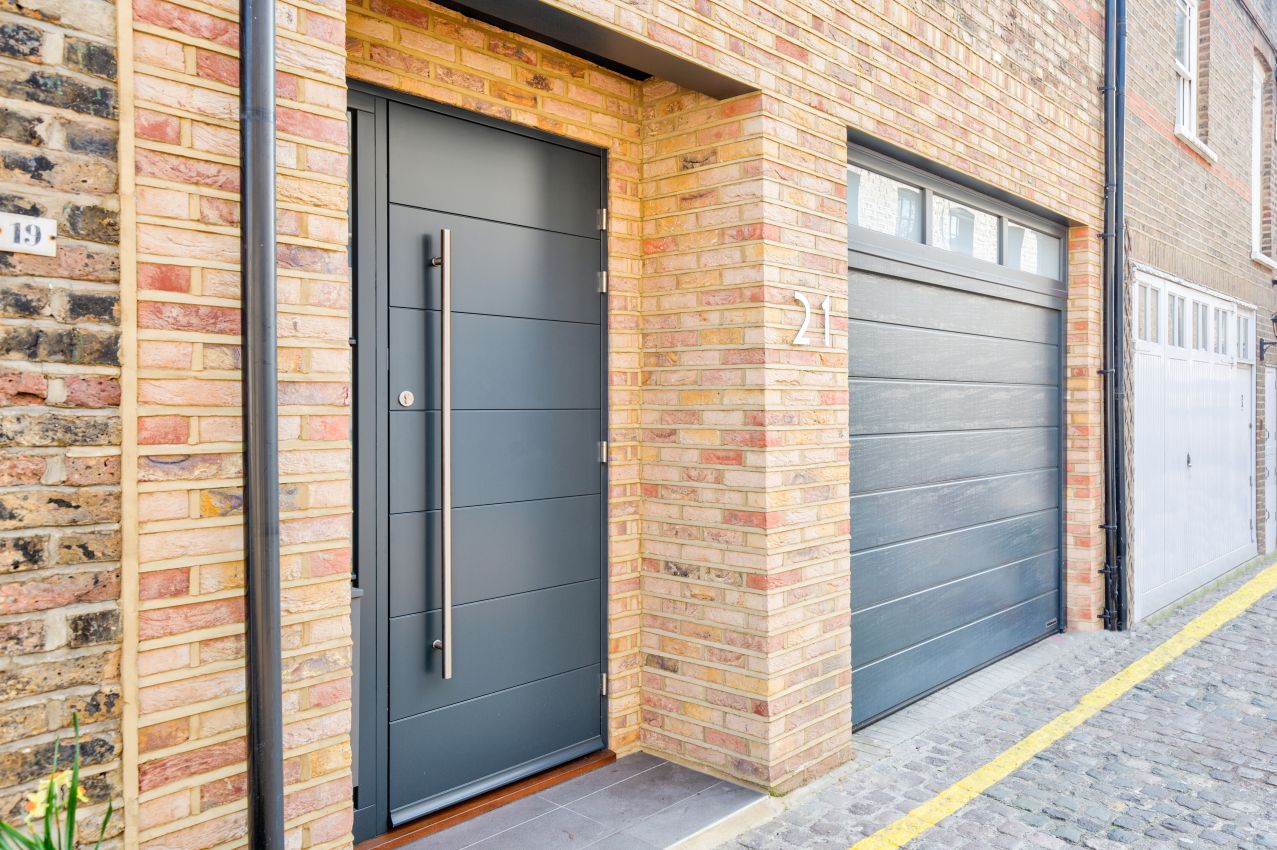 Choose a Stunning External Door in Chiswick
No matter what you are looking for in your ideal external door, from elegance and security to sleek, stylish designs that are easily maintained, contact us today. We're confident that we can help you find the door that best suits your property in Chiswick, whether you are looking for a compact bifold style for your patio or a classic composite door.
We'll also be happy to discuss your requirements when you get in touch, and prices will not be mentioned until you know you are ready to place your order. Once we know what you would like, we will get to work on supplying the feature that will soon help to define your home.