Installing Bespoke Doors in Richmond
Whether you are renovating your home and looking for a door that combines security and energy efficiency with a fresh new style, or wish to replace an older or broken door with a replica of what you had before, we will make it happen. Our team has many years of experience to develop their skills and will come equipped with all the technology they could need to fit the door you are looking for.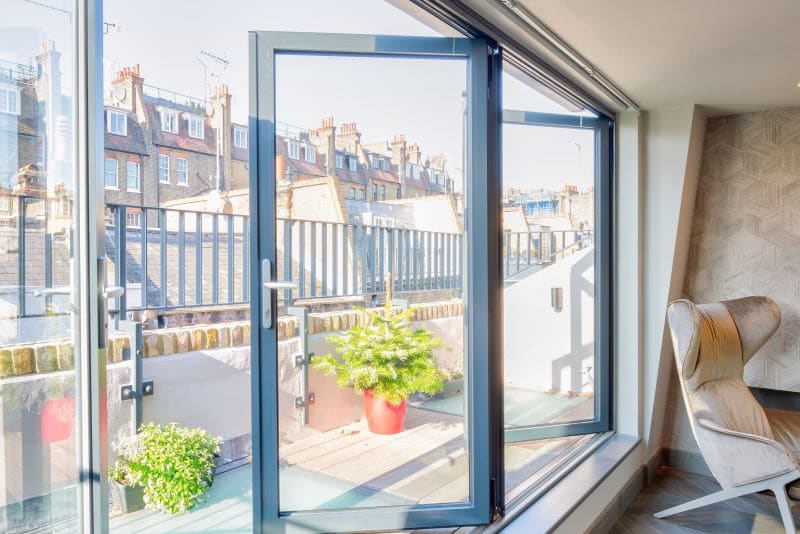 Our Doors in Richmond
As experts in the provision of high-quality windows and doors, you can expect a range of options for doors in Richmond: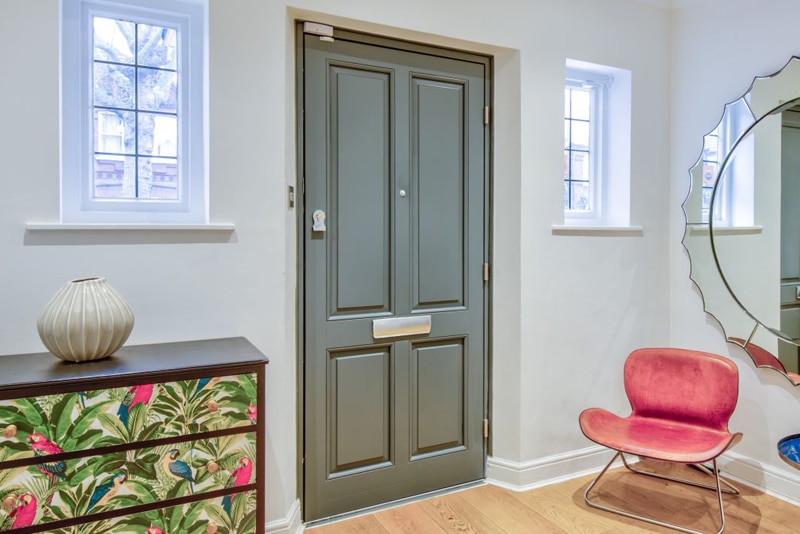 Entry Doors in Richmond
Entry doors offer more importance to a home than many realise. Not only are they the first step in guaranteeing the security of your property, but they are also the first impression that your home presents to visitors. By choosing from our range of modern and traditionally-styled timber entry doors for your property, you will be providing protection and an aesthetically-pleasing façade for your home easily. Each door comes with a finely made, high-security locking system and can be crafted in Classic, Creative, or Heritage styles for a finish to match any period.
Composite Doors in Richmond
For a particularly elegant, thermally-efficient door for the front of your property, you may wish to consider getting a composite door. These highly-durable, internally-insulated and steel-reinforced doors come in 18 frame combinations and a range of colours and styles to suit your property and give you the peace of mind you deserve. Woodgrain effects are also available, as are glazing options for glass door panels.
French Doors in Richmond
Through our service, you can choose between timber, uPVC, or aluminium French doors for your property. Each of these offers you the same opportunity to open the doors outwards into the wide-open space of your garden and to welcome natural light into your home, but how you decide your doors should look will be completely up to you. Once you have chosen your material you will then decide on the modifications to suit your needs and tastes, from lipped or flush profile threshold options to decorative glass and Georgian bars for the perfect replication of period features.
Sliding Doors in Richmond
Our sliding aluminium and uPVC doors offer an unobstructed path between your interior and exterior spaces when open, and an almost uninterrupted view of your outside areas when closed. The large expanse of glass also brings in a vast amount of light, "opening up" the space you have available indoors ‒ whether the door is closed or not. To complete their look, they can also be ordered in a range of colours, and each is fitted with a reliable locking system to offer the greatest levels of security.
Bifold Doors in Richmond
For a truly modern, sleek design that offers easy installation and maintenance, you may wish to consider our bifold doors. A combination of a lightweight design leading to their easy fitting, use in a diverse collection of architectural styles, and their ability to compact tightly into a small, neat stacking formation means they are the epitome of "seamless". They also come with a range of customisation designs, including different colours and finishes.
Double or Triple Glazed Options
All of the doors that we provide for properties in Richmond can be designed to allow in a large amount of natural light and offer you the best view of your exterior spaces when having patio doors installed. Alongside this, they can also be improved to retain heat, increase soundproofing, and offer even better levels of security. All of this is done with the simple fitting of double-glazed or triple-glazed glass panels.
Our products can be ordered with the double or triple glazing you want, so you'll always have the option of keeping your home as warm, quiet, and safe as it can be. Speak to us today to find options for this and we will do everything we can to ensure your design is fitted with the exact glazed panels you require.
---
For Specialist Installations of Fine External Doors
Whether you are looking for a front door that combines all you could ever need to keep your property safe with everything you love about classic door designs, or want a set of sleek, ultramodern bifolds to complete a new living room renovation, contact us today. We're ready and waiting to provide you with your perfect doors in Richmond.
From the moment you get in touch with us on the phone or send us an email, we will be happy to discuss your requirements and prices for potential purchases. As soon as we know what you would like, we will work to provide you with what you have asked for and transform your home just as you have been imagining.