A Professional Look at Conservation Windows
When carrying out work involving an older or listed property that includes replacing windows, you may be required to specifically install conservation windows in their stead. But what does this mean, and what are conservation windows?
We have answered this question for you in the guide below, as well as offered some examples of our own finely crafted products that are regularly used in the conservation of properties from centuries past.
What are Conservation Windows?
Conservation windows are windows that must be fitted to period properties, listed buildings, and other properties within conservation areas, which are required to adhere to strict requirements. The requirements a property owner will have to follow are listed in a conservation order created and upheld by the local planning authorities.
The interpretation of what constitutes a conservation window can often be ambiguous, as the conservation work itself may be open to interpretation.
A homeowner will need to rely on the advice of their local conservation officer to ensure any home improvement project completed matches the aesthetics of the period when the property was built. In relation to replacing timber windows, homeowners may be presented with a heritage colour palette that features colour choices chosen and approved by local authorities.
New windows, whether replacing or imitating period windows, should also meet modern standards and regulations, including those surrounding thermal efficiency and security.
What is a Conservation Area?
A conservation area is an area that is considered worthy of preservation, due to its historical or architectural significance. These areas are decided by English Heritage and are signed off and approved by the Secretary of State for Digital, Culture, Media, and Sport.
There are currently more than 10,000 conservation areas across the UK, with the first ‒ Stamford in Lincolnshire ‒ listed in 1967.
Replacing Windows in a Conservation Area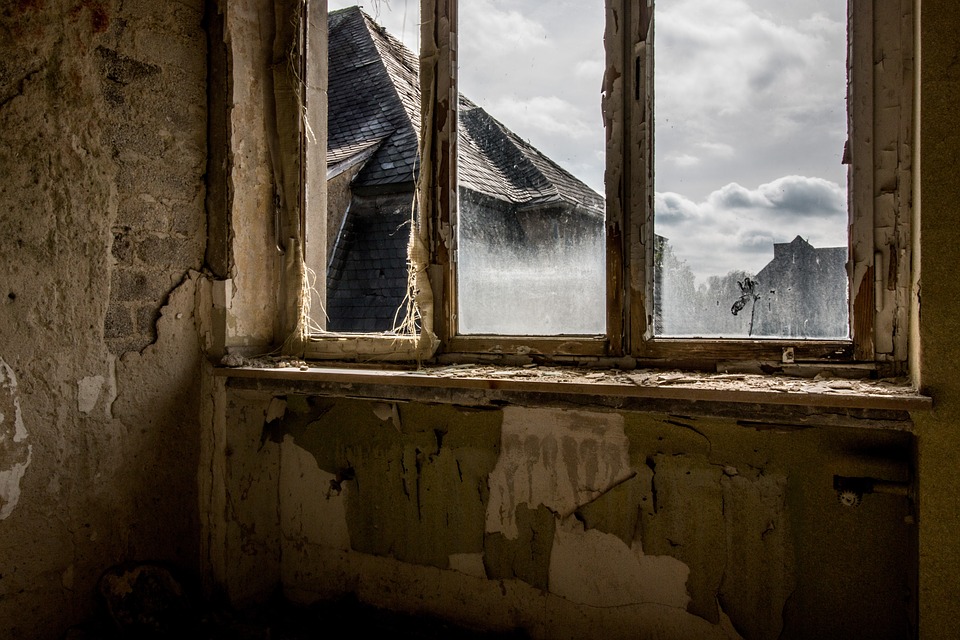 It is generally considered that, when replacing windows for conservation purposes, the design should be sympathetic to the property's style period. The most popular and most easily achieved method of doing this is to ensure that sash or flush casement window designs are installed, as these retain the classic charm and aesthetic features of period windows.
Often, the inclusion of extra period traits in these designs will help to complete the replication to its fullest. For instance, glazing bars may be used to mimic the inclusion of cast iron bars in Victorian-era windows.
What We Provide for Conservation Windows
We are fully prepared to supply a range of finely crafted, energy-efficient sash and casement windows for those replacing original features in a conservation area in London. Each of our designs and styles has been manufactured for durability and complete accuracy in terms of aesthetics, no matter what the original window looked like.
We have also listed each of the types and their materials separately below so that you can easily see which will be best suited to your property:
UPVC Sliding Sash Windows
UPVC sash windows offer the traditional design of windows typically found on period properties, combined with a more affordable material in uPVC. The compact nature of uPVC also means that the material offers a greater level of energy efficiency and soundproofing, while never compromising on the precise aesthetic accuracy.
They are also crafted and supplied with traditional detailing, including:
A deep bottom rail
Classic-style brass catches
Georgian glazing bars
Sculpted glazing beads
Simulated putty lines
Optional decorative horns
Timber Sliding Sash Windows
Timber windows offer homeowners a high-quality combination of the most traditional materials for the home improvement work and the eco-friendly properties that come with the use of modern technology. All of our timber sashes are designed to meet thermal, acoustic, and PAS security standards, meaning that they are as environmentally friendly as you could want, while offering the safety and security that you need for your home.
For properties in a conservation area, you may be required to install your timber sashes with a reduced frame width. This ensures that they will fit behind reveals and not project into rooms. Our professional manufacturing team will be glad to assist here by assessing your property's frames, before designing and installing a sliding design that will fit all necessary dimensions.
This design can be built to bespoke specifications, with either a spiral balance or a cord and weights mechanism. In regards to glazing, the design may either be fitted with a single glaze 4 mm or a slimline 14 mm option. If you should choose the slimline option for your glazing, you can also choose to have lambs tongue profiling fitted for easier accessibility.
Timber Flush Fit Casement Windows
Like their uPVC counterparts, timber casement windows are designed to offer homeowners traditional styling and modern performance in one beautiful, fully replicated feature. They can also be designed to include:
Fixed sashes
Friction hinges
Lambs tongue moulding board
Night vents
---
For Perfectly Replicated Conservation Windows
We understand the importance of ensuring your replacement windows perfectly mirror the design of the original feature that they will be taking the place of. This is why our professional team will work carefully to ensure that any bespoke design you need to be replicated will be precisely supplied and fitted in a manner that meets the standards of your local authority, as well as your own specifications.
Our friendly team will even be ready and waiting to discuss your needs and requirements as soon as you get in touch. Contact us today if you are looking to repair or replace windows in a conservation area; we will be glad to assist in the full recreation of period features for properties that span centuries and need specialist care to ensure their classic aesthetic appeal is preserved.