Our Sash Bay Windows
Sash Windows London Ltd are a family owned box sash windows company based in London and offering traditional box sash windows in a wide range of styles. Our reputation is built on delivering traditional, bespoke box sash windows and our high standard of service and care ensures customer satisfaction with every order. Our team offer a friendly, reliable approach to customer service whether it be online or in our showrooms based in Clapham, South London. We have highly experienced knowledgeable staff to guide you through every step of the process and are proud to say our standards are second to none.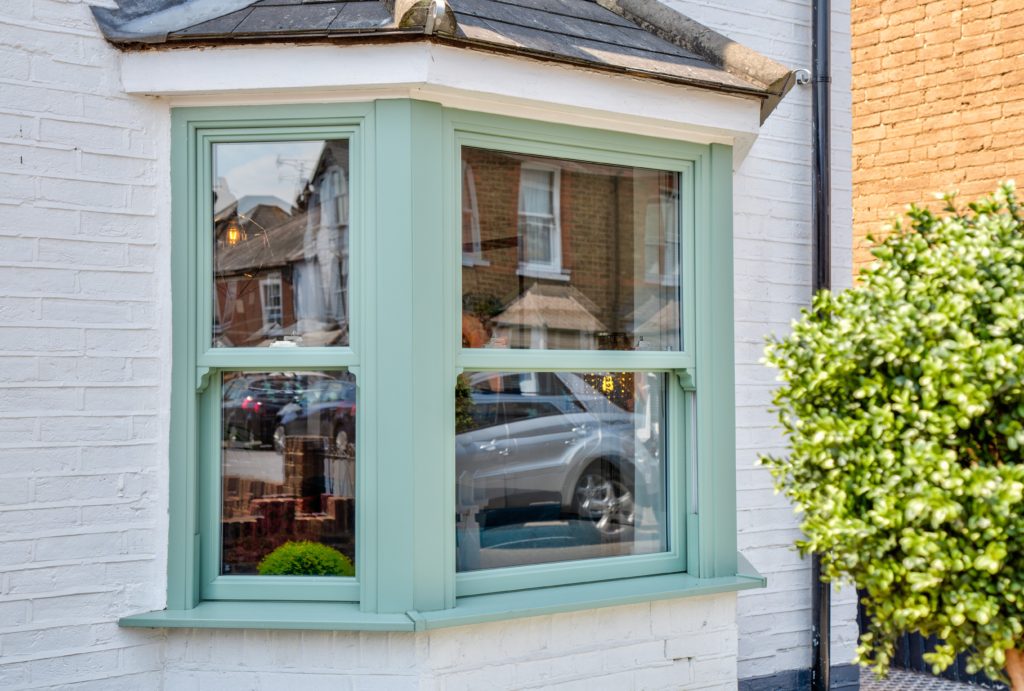 Sash Bay Window Installation Services
We will install sash bay windows with attractive UPVC and timber materials. Your new or replacement windows will benefit from double-glazed window panes that reduce noise pollution and increase your level of home security.
Our expert team of designers can help choose the most practical options and select windows with prices that are suitable for your budget. You can install sash windows in an ordinary bay window space, and if you have a box bay window we can install a box sash to fit this type of frame.
The windows we offer have authentic appearances but will suit traditional and contemporary properties alike. Your new or replacement window installation will greatly benefit your standard of living, contact us today for a free quote.
FAQs and Useful Information
The following are some frequently asked questions about sash bay windows and the services we provide:
Can Sash Windows be Double-glazed?
Yes. Sash windows have a range of glazing options. Double-glazed sash windows can seamlessly blend into period buildings, which maintains their traditional design style while adding the modern benefits of double glazing.
What is a Sliding Sash Window?
A sliding sash is a window with two pieces, or sashes, that slide up and down to open and close the window. A double-hung sash window has both sashes moveable and a single-hung sash window has one sash moveable.
Why do Victorian Houses Have Bay Windows?
Due to a change in the law in 1894 windows on buildings were allowed to protrude outward from the facade of a building. Architects and builders of the subsequent periods regularly chose to present windows in bays.
What is the Advantage of Bay Windows?
A bay window can make a room appear larger. You also gain a different viewpoint for looking outside by using a bay, as you will otherwise not be able to see from either side of the window without leaning outward.
Does a Bay Window Add Value to a Home?
Yes. Bay windows are desirable for the extra space, natural light and views they add to a home.
Does a Bay Window Let in More Light?
Yes. A bay window allows light from different angles to enter into a room. The effect of having more light from multiple directions is a brighter room that draws natural light into it throughout the day.
How Long Does it Take to Install Sash Bay Windows?
Depending on the number of windows you are installing, sash bay windows can take around 1 to 3 days to install. Larger projects will take longer and difficult to access sites can also increase the length of your installation time.