Installing Bespoke Doors in Harrow
We can help everyone who requires a new door, from customers who are renovating their properties and require every aspect to suit the new appearance, to those looking to replace older or broken features but would like a replica of what they had before. We have years of experience, as well as the skill and technology, to ensure that your purchase is installed exactly as you require when we supply and install it on your property.
Our Doors in Harrow
As a specialist team of door suppliers, you can expect us to provide a range of options for your property in Chiswick. These include:
Entrance or entry doors (also known as front doors)
We have provided information on just a few of the most popular external door designs here, but there are other features available for properties that may also interest you. Explore our links and the rest of our website for French doors, sliding patio doors, and a myriad of designs for windows and door or window accessories today.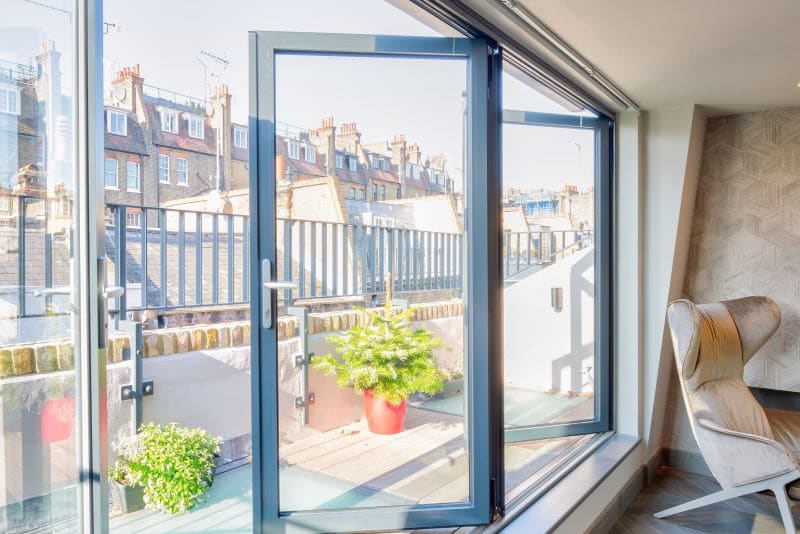 Bifold Doors in Harrow
Having bifolding doors fitted for your property in Harrow may come with a larger range of benefits than you first imagine. To start, their ultra lightweight frames offer a quick, easy installation that means you can enjoy your new installation as soon as possible. Once installed, they then offer a seamless, convenient folding mechanism that allows them to remain compact and provide a completely uninterrupted view and pathway between interior and exterior spaces while open.
Bifold doors are also available with a wide range of customisation options, including different colours and finishes, to help them blend with different property styles.
Composite Doors in Harrow
For a classically elegant design that offers your property a unique combination of beautiful aesthetics, greater energy efficiency, and higher levels of security, then you may wish to opt for a composite door in Harrow. These steel-reinforced and internally-insulated doors are known for being thermally efficient and durable against forced entry, and ours come in 18 different frame combinations to suit your needs and tastes. There are also many styles and colours for you to choose from, including woodgrain effects, and we will be glad to discuss options for extra features such as frosted double glazing.
Triple glazing is also an option we can provide for glass door panels if you would like to remain as eco-friendly as possible.
Front Doors in Harrow
Front doors, which you might also see called entry doors or entrance doors, are a vital part of your home for several different reasons. The first and most important of these is the security they bring to your property. The second, which many people do not think about when first deciding on a door for their home, is that the front door is also your guests' first impression of your property. With one of our front doors, you can provide both for your home in a modern or traditional style and colour that you have chosen.
Wooden Doors in Harrow
If you have been searching for a traditional material that is easily crafted and adapted to suit modern properties of all kinds, you won't find better than a wooden door for your Harrow home. This will always be made from the highest-quality timber, which is sustainably sourced from a responsible site. Whether you would like a unique set of bifold doors in a material that complements the rest of your property or need a new, impressively-crafted front door to meet your guests, we can provide it here.
Our wooden front doors are also available in a range of stunning colours and designs.
---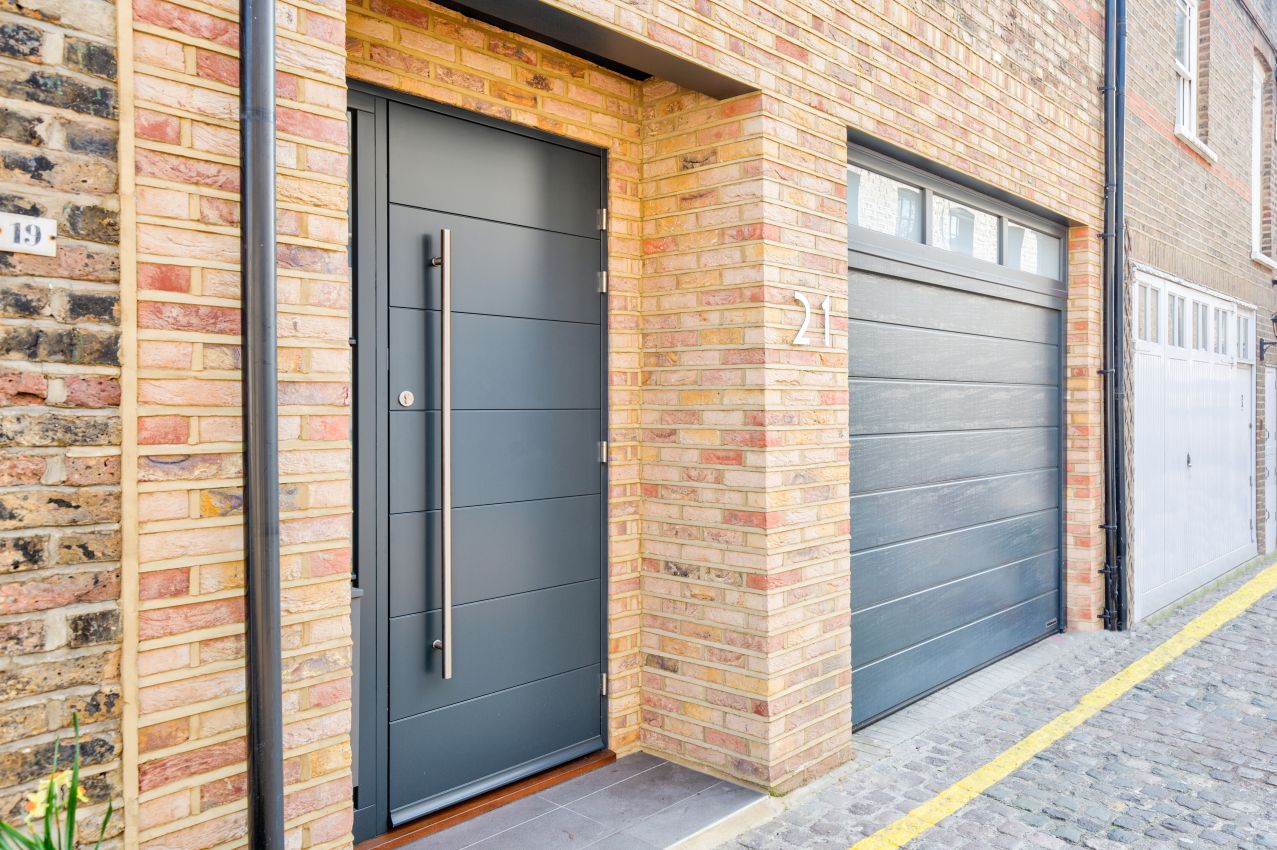 Find Your Ideal Door in Harrow
No matter how you imagine the perfect door for your property, whether it's a timeless design that will greet your guests but maintain high security or a sleek, ultramodern design that complements every aspect of a newly renovated room and stays energy efficient, we're certain that we will be able to help. Contact Sash Windows London Ltd. and we'll do everything we can to get it designed, manufactured, and installed as soon as possible.
Our team will be happy to discuss everything you need as soon as you call us on the phone or send us an email. Prices will be discussed when you're ready to start placing your order. As soon as we understand what you would like and have been imagining for your property, we will get to work on providing it, so you can transform your home exactly as you want and precisely as you have always had in mind.