Installing Your Custom-Made Door in Enfield
Whether you are going through the process of renovating your home and need new, ultramodern doors to match or are just replacing an old, worn, or broken door with a classic design, our team can provide you with amazing products and installation services to make it happen. We have years of experience in providing bespoke designs for doors, and we have the knowledge, skill, and technology at hand to ensure we fit the exact door you want.
Our Doors in Enfield
As a specialist window and door company, you can expect the following options for your door design:
These are then available in several different material options, including aluminium, timber, and uPVC.
Our Aluminium Doors in Enfield
Aluminium has experienced a surge in popularity in recent years, owing to its smart, ultramodern appearance and lightweight yet durable design. This makes it the perfect material for a simple, swift installation that then becomes a long-lasting and appealing feature in a home. Our aluminium bifold doors are proof of this, as are the sliding patio doors that we offer, and you will benefit from smooth opening mechanisms that allow you to discreetly tuck the panels away. You can open your home up to your outside space as much as you would like!
Our Composite Doors in Enfield
If thermal efficiency and security are two of your greatest concerns but you have also been looking for door designs with a timeless, elegant style, a composite front door may be what you need. Our range of composite doors offers durability and internal insulation, and every product comes complete with steel reinforcement. They also come in 18 frame combinations, as well as a range of styles and colours to suit the look of your property. Woodgrain effects can also be achieved, and toughened glass and glazing options are available for door panels.
Our Timber Doors in Enfield
For a truly classic material that can be adapted to suit a modern style, you are unlikely to find a better option than a timber door. Wood has been used for centuries to craft features for homes, and we ensure that we only ever use high-quality, sustainable timber to make our door designs. Whether you have been searching for an entrance door that offers guests the best first impression or want a set of unique bifolding doors that blend into a historical building, you will find it here.
Our wooden front doors are also available in a variety of colours, so you can create the façade for your home that you want most.
Our uPVC Doors in Enfield
You won't find a more popular choice for front or back door materials than uPVC in the UK, and we are delighted to be able to provide them in beautiful French and sliding designs for patios. This bright yet sleek material is ideal for easy maintenance, requiring only warm, soapy water and a sponge to be kept clean and look immaculate. It also offers you the option of transforming your home without going over your budget, as the material is often more affordable than others.
The most traditional colour for uPVC is bright white, but we are also able to offer it in cream and other colours to suit your needs.
Double and Triple Glazing for Doors
The doors we provide can all be designed to let in large amounts of natural light. Whether you wish to better illuminate your hallway through your front door or want your patio doors to offer the best, brightest view of your garden while opening up your living or dining space, we can offer you glass options to make this possible. These can also be improved to retain heat, increase soundproofing, and provide even more protection and security to guarantee your peace of mind.
All of our products can be made with double glazing or triple glazing, to achieve this, so you will always have the option of keeping your home as safe, warm, and quiet as you want it to be. Contact us and speak with a member of staff today to discuss your options for fitting double or triple glazing on your new door or doors in Enfield. We will do everything we can to ensure your purchase is installed, complete with the glazed panels you have asked for.
---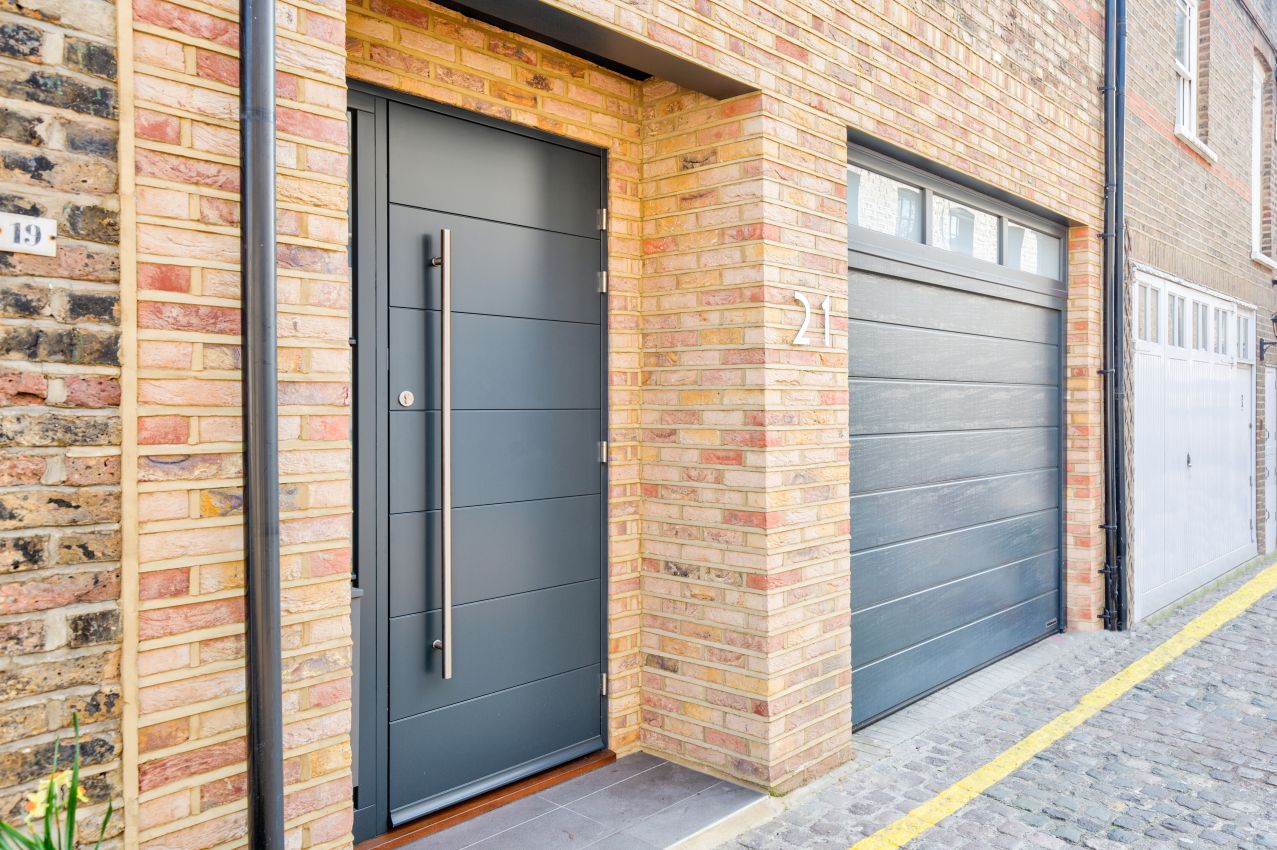 For Beautiful Doors in Enfield
If you require a new timber door and would like a design that complements traditional features while never compromising on security, or need a set of modern, stylish uPVC French doors to replace something old and worn out, contact us. We'll be glad to help you pick from all the options you have for doors in Enfield.
Our team will be ready to assist from the moment you get in touch on the phone or send us an email. They will be happy to discuss your requirements as soon as you're ready, and will never discuss prices until you know exactly what you want and are ready to place your order. It won't be long before your home and its doors look just as you have been imagining.