A Range of Colour Options
Our team has worked for over 20 years to design, supply, and install new and replacement sash windows for properties across London. In this time, we have excelled in providing our customers with bespoke sliding or vertical window designs in a range of colours to suit their needs and requirements, while never compromising on safety and security features, ease of maintenance, or cost-effectiveness for their budgets.
Whether you have come to us to match the original features of a property you intend to renovate, or even if you are looking to bring smart new design elements to your contemporary home, we are more than certain that we have the technology and skill to make it happen.
We can provide black sash windows in a range of custom designs, styles, and materials, including:
Black Timber Sash Windows
All of our timber sliding sashes are expertly crafted and primed to be as eco-friendly as possible, as well as with the traditional aesthetic and appeal required to preserve the historic roots of any period property. Black timber sashes in particular are also ideal for bringing in a classical touch, while still using a colour that you know will suit your home.
If you require heritage windows for your own period property, you may find that you'll have to install them with a reduced frame width to ensure they fit behind reveals and won't project into a room. Our manufacturing team will be happy to help with this by assessing your property's frames and installing sliding designs that fit the space available.
Black uPVC Sash Windows
Our black uPVC sliding sash windows are designed and manufactured to reduce noise, to add insulation value performance, and to remain easy to care for. They can also be utilised for cost-effective heritage preservation, if you choose to include traditional detailing such as deep bottom rails, slim sashes, Georgian bars, or run-through sash horns. 
We are also able to replicate the attractive woodgrain feature of traditional timber in our uPVC designs, while using mechanical joints to offer a duplicate design in a newer material. It also allows for a more easily-achieved level of maintenance, alongside the tilt function of our window styles. It is also possible to keep the smooth finish of uPVC, if you are looking for a completely ultramodern finish.
Double Glazed and Triple Glazed Black Sash Windows
We make it possible for your home to have the elegant, modish black sash windows that you have imagined, while still providing the safety, security, and energy efficiency of standard windows. This is because our window frames can all be fitted with double or even triple glazing during the manufacturing process, helping to keep your home safe with the toughened glass and highly energy rated with its ability to retain heat.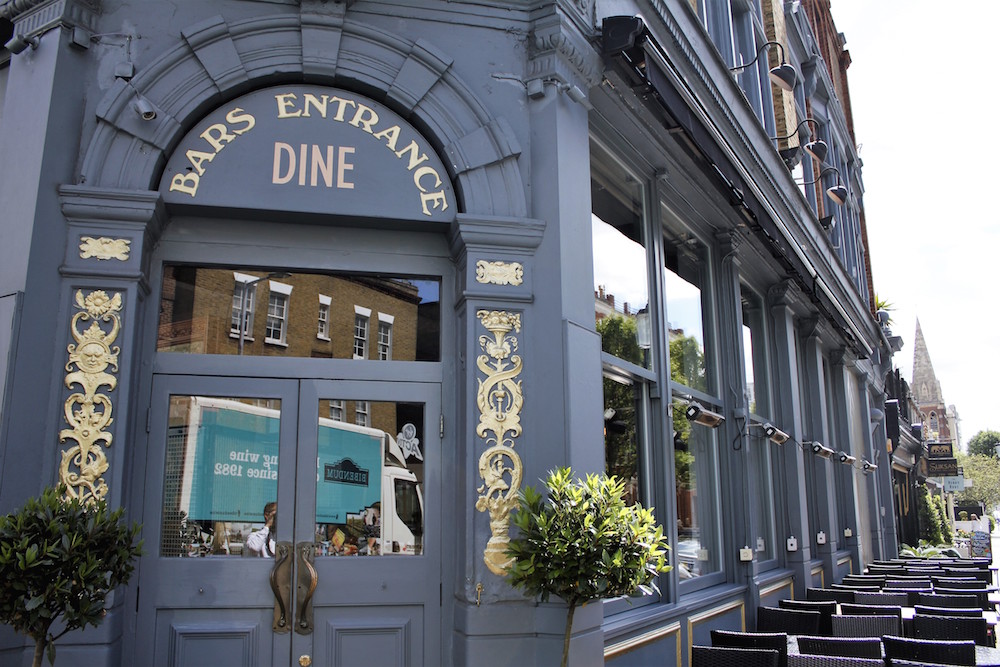 Double Glazed and Triple Glazed Black Box Sash Windows
If you would like your double or triple glazed black sash windows to be fitted in an alternate design, we are also able to apply the panes to both timber and uPVC box sash windows. 
To find out more about this design option, please contact us and speak with a member of staff today.
The Main Benefits of Black Sash Windows
The main benefits to be found with any colour sash windows that have been fitted with double glazing or even triple glazing is the energy-efficient element they bring to a property. Approximately 25% of heat generated inside a typical house will be lost from its windows and doors, so by ensuring you have compact sliding sash windows professionally fitted, you will be saving this energy from being lost and could be saving money from your utilities.
Any black windows you have fitted by us will come with the high quality design features expected of heritage windows, while still making use of modern technology and the comforts naturally expected for your own home. This includes the installation of double or triple glazing upon request, whether you have been planning on fitting your home with traditional timber frames or more modern uPVC.
Find Black Sash Windows for Your Home
Whether you have been searching for timber black sash windows to create the perfect blend of style and traditional, timeless appeal, or uPVC black sashes to suit the aesthetics of your contemporary home, Sash Windows London Ltd. will have what you're looking for.
Our team will talk to you about our range of colours when you contact us to place your order, and will be able to discuss design specifications, requirements, and prices before you commit. Find your ideal black sash windows for your home and complete the look of your property's exterior today.
Guarantees
30 years for timber sash windows

10 years on uPVC sash windows

10 years on glazing, ironmongery, and seals

10 years on paint and stain warranty

5 year hardware warranty
Benefits of Energy Efficient Windows
A lower carbon footprint to your name

A lower energy bill for your property

A perfectly matched aesthetic appeal for any property

A quieter, more comfortable home