Our Exquisite Range of Doors in Wimbledon
From stunning choices for your entryway, to light and airy options for your patio, we have something for to fit every property. And even if you cannot find something right in our existing range, we also provide fully custom options.
The extensive collection includes:
The Importance of Energy Efficiency
If quality is our left hand then sustainability is our right. We as a manufacturer understand the importance of energy efficiency and an eco-mindset when it comes to production. As we work with timber products predominantly, it is more important for us to be environmentally conscious of where we source our wood and other materials. We carefully select each of our suppliers based on their environmental friendliness, so you can be sure that your new door will not come with a weighty cost for the environment.
Upgrading your front door, for example, can also have a drastic effect on your energy bills – and in turn the eco-friendliness of your home. Doors, as well as windows, are responsible for the loss of between 10 to 20% of a home's heat. All of our doors are strong contenders for energy efficiency, in their own unique ways – that depend on various factors, like where you live.
Interested in reading more about our dedication to the environment? Check out our post.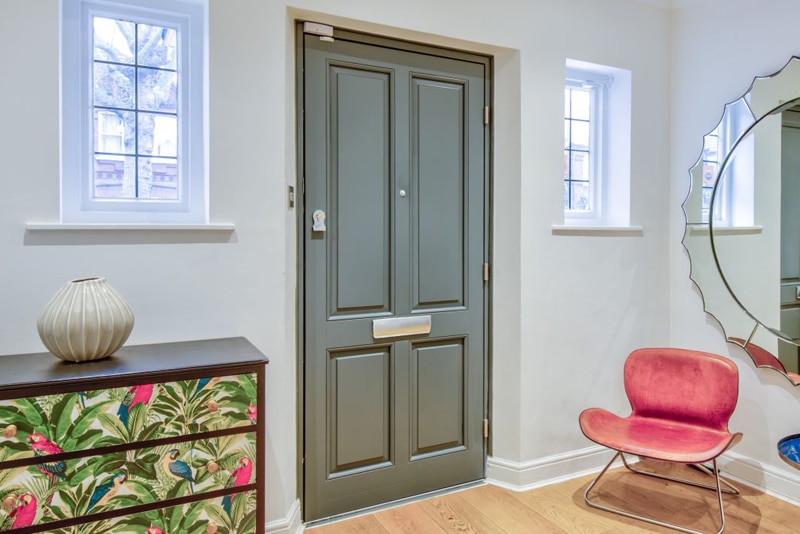 The Most Secure Doors in Wimbledon
Our doors are not only elegant but very secure. Whether you are looking to install a timber French door or a composite entrance door, we make sure that every model is well-fitted and secure. Our team of trained specialists will make sure that once your new door is installed, each of its mechanisms and, more importantly, its locks are tested properly before they sign off on the job. It is important to us that you feel – and are – as safe as possible behind our closed doors.
---
Wimbledon Patio Doors
A set of patio doors can be a gorgeous addition to a space, letting in plenty of light whilst maintaining an element of class. Every one of our patio door sets, fitted throughout Wimbledon and beyond, are equipt with the highest quality frames and glazings – so you can feel confident when choosing which you would like.
French Doors
This very specific style of door has been a favourite throughout history and remains a staple choice to this day. Our French doors, though encompassing elements of their historic predecessors, we have upgraded the approach to manufacturing. For example, our French doors all utilise espagnolette locking systems, which guarantee a smooth and secure user experience every time.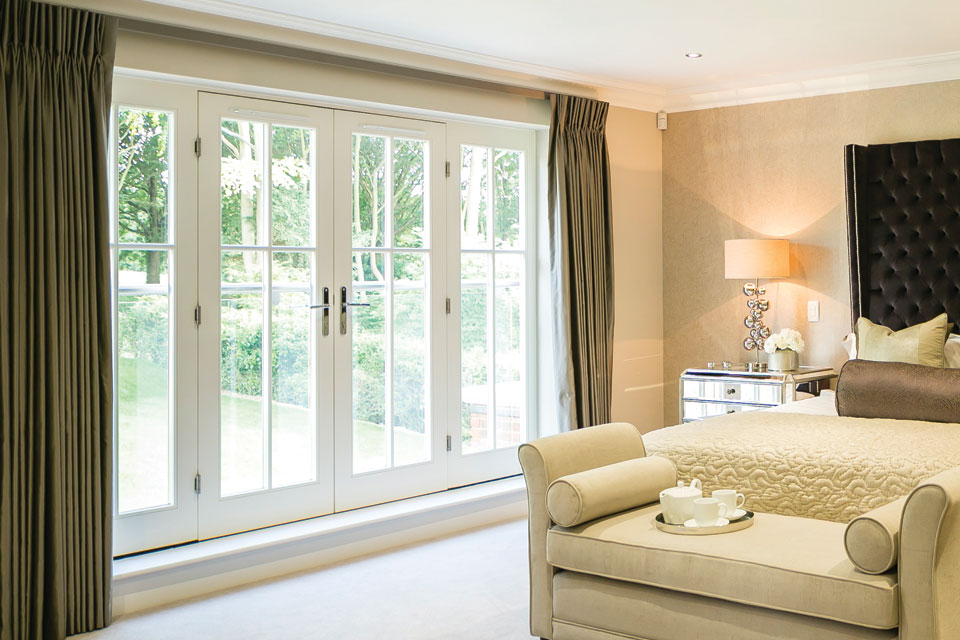 Sliding Doors and Bifold Doors
Both sliding and bifold doors work in similar ways, and both share core benefits. The first is their space-reduction capabilities. For rooms that cannot forfeit space to a swinging door, a sliding or bifold could be the perfect alternative. With a door that slides into itself, as is the case with the sliding door, or that folds up to be compact, as is with the bifold, you can be sure your space will never be obstructed.
Sliding and bifold doors are usually much larger than a standard patio door, so they also allow for optimal light penetration and, when open, airflow through a room. They are both strong choice pieces, and our team will be happy to guide you on which to choose, if unsure.
---
Wimbledon Front Doors
The importance of a high-quality front door cannot be overstated. Not only is it the first thing a visitor sees when they enter your property, but it is also the main entrance – so is often the most important obstacle for anyone up to no good. The doors we fit across Wimbledon and Greater London are fully secure and proofed against intruders and the elements.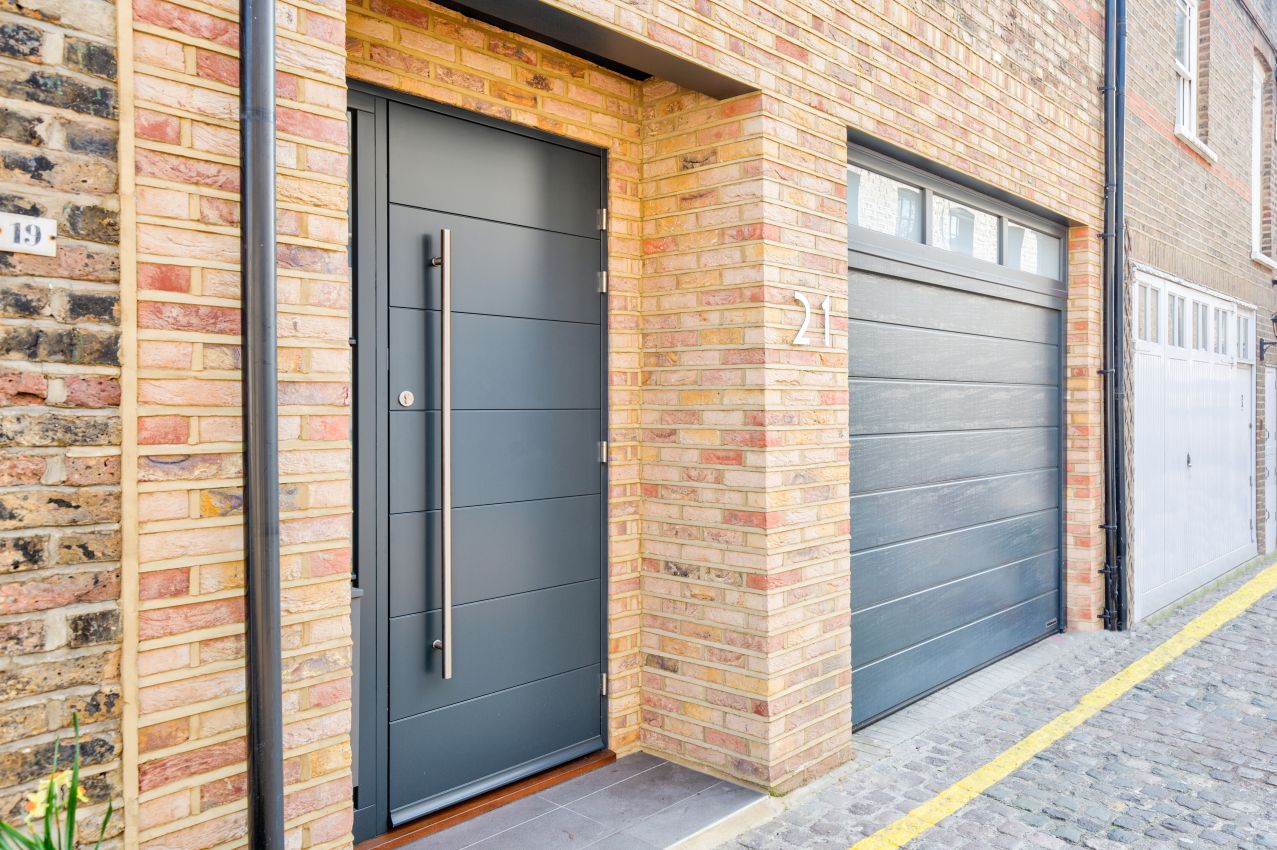 Composite Doors
They are so named for the mix of materials they are made of: usually including woods, foam, and uPVC (a kind of plastic). The composite door is a solid choice for anyone looking for a door that is going to stand the test of time. We offer a wide range of designs to choose from, and no matter the composition, all doors can be sprayed to better suit your property, if need be.
---
Explore and Select Your New Doors in Wimbledon
Sash Windows London Ltd offers a wide variety of doors to add the right finishing touch to your home. So whether you are still deciding on the right door or looking for a helping hand, give us a ring today or book a callback.