Installing Doors in Kingston upon Thames
Do you require a brand new door that matches the new aesthetic of your home, or a high-quality replica of what you once had before? Whether you're updating your home with a brand-new aesthetic or you're simply breathing new life into older features, our fantastic team has the expertise, knowledge, and technology required for the seamless design and installation of all types of doors in Kingston upon Thames.
Our Range of Doors in Kingston upon Thames
When it comes to the design, supply, and installation of stunning bespoke doors throughout Kingston upon Thames and the wider London area, our expert team has years of experience – and we are able to provide a huge range of options. These include: 
Composite Doors in Kingston
Available in a beautiful range of thermally insulated, elegantly finished, and highly secure styles, the bespoke composite doors are available in Kingston may be just the thing you've been looking for.
These highly customisable doors feature 18 different frame combinations, along with a wide range of colours and finishes, which are expertly designed to complement any kind of home aesthetic.
Whether you prefer to stick with the classic wood grain effect to enhance your older-style property, or you'd prefer a modern and sleek design with glazed panels for your new-build home, the composite door range available in sure to impress.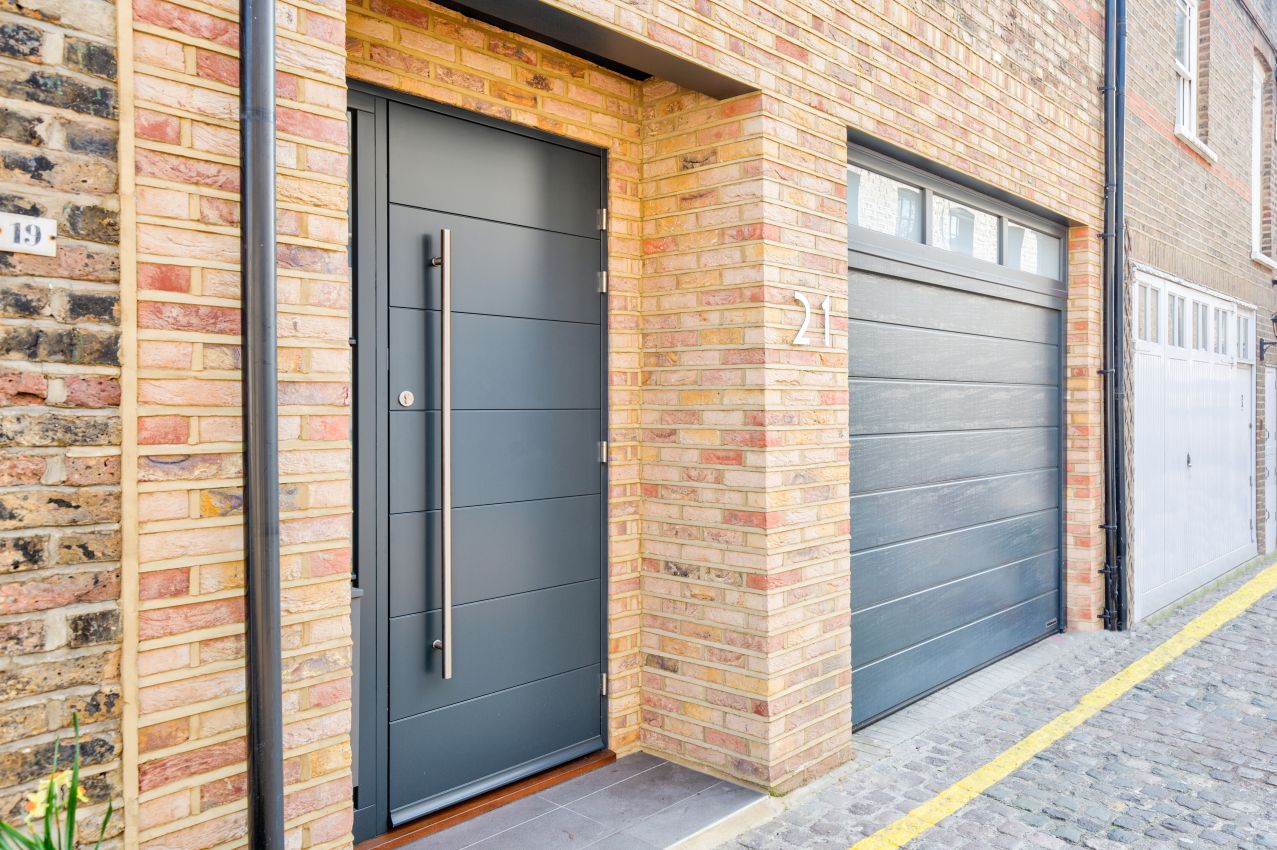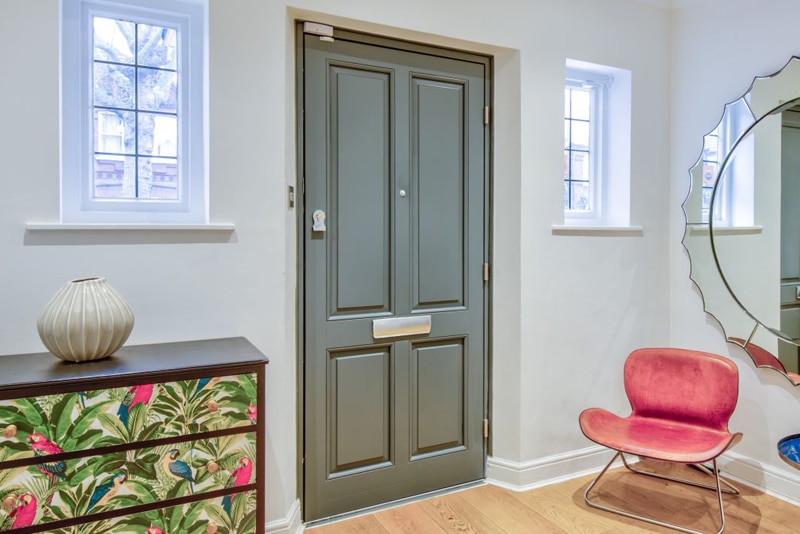 Front Doors in Kingston upon Thames
Not only is a front door one of the very first impressions of your home, but it is also the first line of defence towards the safety and security of your property.
Thankfully, at Sash Windows London LTD, we have a stunning range of front doors available for our Kingston upon Thames customers – from contemporary style front doors that keep with the modern and sleek aesthetic of your home, to classic heritage styles that complement the surrounding area, each of our doors offers high levels of security and aesthetic pleasure for your home.
Sliding Doors Kingston
Providing a seamless transition from space to space, from home to garden, the range of sliding doors available to our Kingston customers are able to be customised to suit your specific requirements in terms of functionality, aesthetics and the amount of natural light you receive.
Available in aluminium and UPVC materials to lend a modern finish to any room, whether it's your kitchen, living room, or dining room, our stunning range of bespoke sliding doors in Kingston can even be customised in a range of colours. Additionally, they also come with highly secure, reliable locking mechanisms which work to keep your property as safe as possible.
Bifold Doors Kingston
Able to create an even larger conduit space than sliding or French doors, our beautiful range of bespoke timber and aluminium bifold doors in Kingston simply can't be beaten. The surprisingly lightweight and ergonomic design, the ability to seamlessly blend in with almost any architectural style and home aesthetic, and the compact stacking formation make bifold doors a fantastic option where space is limited and a seamless transition between spaces is required.
French Doors Kingston
French doors are designed to open outwards into the warm, bright, and welcoming space of your garden or patio. Available in a range of aesthetic customisation options, we're able to design your bespoke French doors from timber, aluminium, or uPVC material designs with lipped or flush threshold options that are designed to perfectly suit your desired aesthetic.
Additionally, you can keep the design sleek and modern or include ornate glass and Georgian bars for that added bit of flair.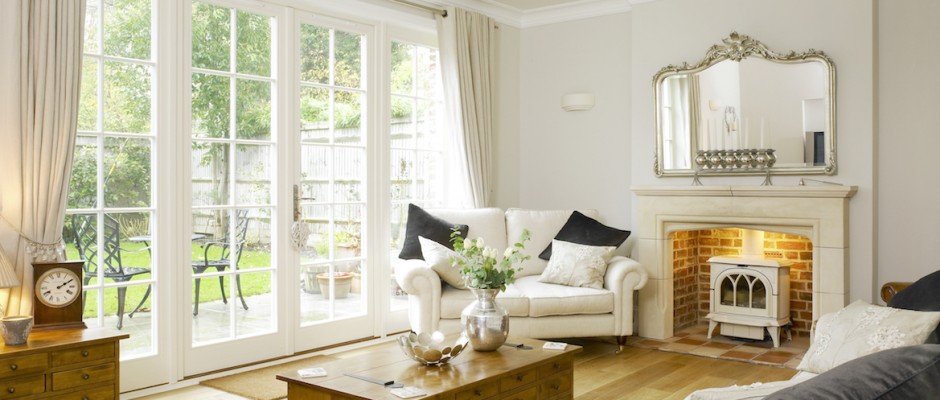 ---
Upgrade your Home with Sash Windows London Bespoke Doors in Kingston upon Thames
Whether you're looking to implement a sleek and modern sliding door to your home to keep with your new contemporary aesthetic, or you desire a bespoke art-deco-inspired front door with ornate glass, the experts at Sash Windows London LTD will be more than happy to hear your design requests. We're fully equipped to provide bespoke doors in Kingston upon Thames that perfectly suit your requirements – matching your home aesthetic perfectly. 
Ready to discuss your needs? Our friendly team will be more than happy to receive your call, or simply request a callback and we will get back to you within 48 hours. Simply get in touch via your preferred method and we will do what we can to design the perfect door for your home.