One of the primary benefits of obscure glass is that it allows for greater privacy without sacrificing light transmission. With high-quality obscure glass, you can make a bathroom or other room bright while enjoying all the benefits of modern double-glazed windows. We are one of the best options for obscure glass windows as we only use the best quality products.
When you install your new obscure glass windows with us you will benefit from greater energy-efficiency, home security and noise reduction – features that can enhance your quality of life. Our experienced team will find the best windows for your home and source the types of windows that are suitable for your budget.
There are many types of obscure glass, and they come with a varying degree of obscuration – so it is important to choose the most appropriate types for a balance of privacy and light. For a free quote on your obscure glass windows please contact us for more information, we will get back to you in 24 to 48 hours.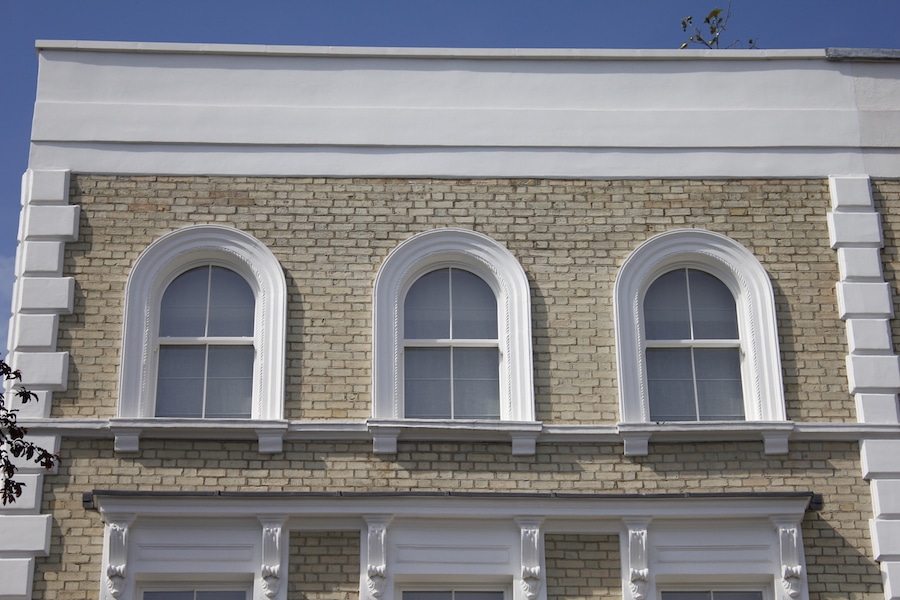 Can you see through obscure glass?
Somewhat. The meaning of obscure glass is glass the blurs put does not entirely block the view in or out. The first thing to remember is that there are degrees of obscuration, from low levels that one can partially see through to high levels that are almost completely opaque.
Types of obscure glass
We are experts in many types of glazing and our team members are a reliable source for advice and consultation on many varieties of obscure glass. Types of obscure glass include the following:
Aquatex glass: The use of aquatex glass is common in shower enclosures, as it creates a similar effect to what you might see when opening your eyes underwater, so it provides a low level of obscuration. It is also useful for small bathroom windows on lower levels or bathroom roof lights.
Reeded glass: If you are looking for a low level of obscuration with a neater pattern then reeded glass is a good choice, it has the appearance of dense reeds lining up next to one another. Reeded glass can work particularly well on front doors as it creates a sense of formality and splendour.
Satinlite glass: Another low-level obscuration option is satinlite, which as the name suggests creates the look of satin. It is a shimmering design with a neat appearance and etching is used during manufacture to create this appearance. Thick satinlite glass, or more panes, can increase obscuration.
Silver mist glass: Using silver mist glass gives you a look that is similar to frosted glass, you can commonly see it on desks and kitchen splashbacks. It provides a low level of obscuration, but a very plain look. It also reacts well to light, adding an appealing glimmer when illuminated.
Privacy glass: For the ultimate obscuration privacy glass is a good option, which is available under several different brand names. Privacy glass is a smart glass technology that uses an electrical current to instantly switch from clear to opaque white, it is great for any room in flats on high floors.
These are some common types of obscure glass that offer different levels of obscuration, and higher amounts of glazing, colouring or decoration and increase obscuration further. The best type of obscure glass will depend on the nature of your installation and how much obscuration you require.
Why choose us?
Our installations make use of the highest-quality UK-manufactured products for the best results. Choosing obscure glass window designs from us gives you all the advantages of modern double-glazing coupled with sensitive designs that match the look and feel of your building.
We commit to the environment and sustainability in our work and deliver the knowledge and technology necessary to reduce the impact on our climate. The perk of this is that with greater energy-efficiency you also save on your heating bills, as the need for fuel is much lower.
The people we work with are very enthusiastic about our services. See what some of our clients have to say about our installations on our testimonials page. Below is what one very happy client has to say:
"Sash Windows London were very friendly and helpful and the fitters did a great job. We've used them twice and would recommend them to others.". – Marc Benoit.
We also have excellent reviews on accredited trade sites such as Checkatrade.
Get a quote for your obscure glass windows
If you are looking to install high-quality windows that add to the comfort and privacy of your building our team is there to help. With our specialist advice, we will guide you through your purchase journey for the best result.
Obscure glass can add an element of style as well as providing extra privacy in a variety of settings, and we have options to suit most budgets. Get in touch with us today for a free quote and we will get back to you within 24 to 28 hours.