Find a Modern Front Door to Complement Your Home
Burglaries are on the increase in the UK, whether you live in the suburbs or in urban areas. Winter is a particularly popular time for thieves to commit crimes because people are frequently away from their homes during the festive season, making homes vulnerable to break-ins. However, if the correct security measures are put in place, your home will be kept safe from intruders all year round.
Composite is one of the most popular materials for modern front doors in the UK. A quality alternative to timber, composite provides modern styling at affordable prices. With the addition of the latest hook bolt locks, our composite doors are manufactured to provide a secure entrance to your home.
Solidor are the unique and beautiful modern composite front doors we sell. What makes our modern composite front doors so unique is that it has a 48mm solid core that gives the door a solid feel every time it is opened, something that cannot be achieved with other foam filled composite doors.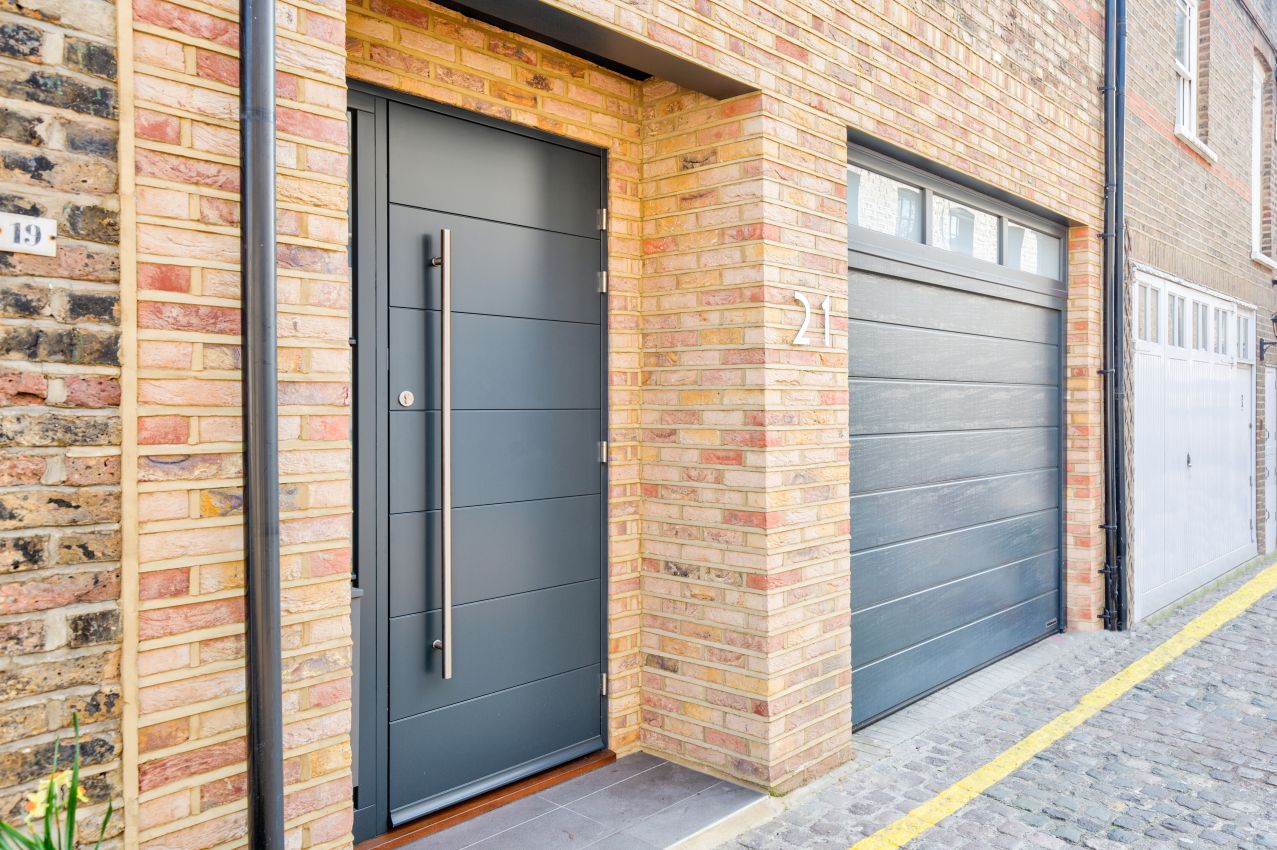 The Benefits Modern Front Doors in the UK
All of the modern composite front doors we sell are made to last. With up to 30 year warranties on our composite front doors, there are numerous benefits to having these doors installed in your property., including the following:
They are attractive and will boost your kerb appeal
Keep your home free from draughts
Long lasting
Strong and secure
Low maintenance
Make your home stand out
A variety of colours to choose from
Composite doors are made to last.
Enjoy the benefits of composite doors for yourself and call us today to have a new composite front door installed.
Modern UPVC Front Door Colours
Solidor are the finest composite doors we sell and come in a huge range of colours. So, if you're looking for a modern grey front door, a black, or a blue front door, composite is the ideal material. Available in every colour, the options are too extensive to list completely, so just give us a call with the colour you had in mind and we will find a solution that suits you and the aesthetics of your home.
Furniture and Hardware for Modern Composite Front Doors
At Sash Windows London, we provide a huge range of door furniture and hardware to choose from so that you can add some personalisation to your front door. Choose from different lock and door handle styles to find something that complements or off-sets the colour and design of your modern front door. We have a huge selection of furniture and hardware to choose from, so you are bound to find something that works well.
Composite Front Door Security
Did you know that one third of Brits don't double lock the doors in their home? That's a huge number and it can significantly affect the security of your home. To help keep your home safe and secure all year round, we install integrated locking systems in all of our composite doors to ensure they provide the extra security you need. Keep your home safe and secure with a new composite door installation.
Composite Front Door Installation
All of the composite front doors we sell are professionally installed by our team of expert installers. We are proud to sell made to measure composite doors with the highest performance components, so that you can enjoy a composite door that lasts and lasts and lasts.
When you order a composite front door from us, our team of installers will be on-hand to carry out a professional installation. Having your new composite front door professionally installed ensures that it functions smoothly and lasts for many years to come. We are proud to offer installation services to all our customers.
Modern UPVC Front Door Warranties
At Sash Windows London, we are passionate about providing out customers with products and services that exceed expectations. That's why we are proud to provide the following warranties and guarantees on receipt of your final balance:
10 years on glazing
5 years on hardware
10 years on paint and stain
10 years on workmanship
30 years on timber rot and decay
We provide these warranties to ensure that your new composite front door functions properly and stays in quality condition for many years to come. If you would like to find out more about the warranties we provide and how they can help you, please do not hesitate to give us a call today.
Considerations When Buying a Composite Door
Choosing your composite front door correctly will not only keep your home looking great, but it will also improve your property's kerb appeal for many years to come. Below we have suggested a few considerations you need to make when buying a composite front door.
Modern or Traditional Styles: at Sash Windows London, we sell and install front doors from three ranges; Classic, Heritage and Creative. Each range is characterised by something different. The Classic Range features time honoured designs, whilst the Creative Range is very contemporary, and the Heritage Range incorporates period door styles that are inspired by the Victorian, Edwardian, and Georgian eras. Our contemporary front door designs offer a beautifully minimalist look that can work well with both a modern or an older house.
Energy Efficiency: did you know that 40% of the heat in your home is lost through the doors? So, having a front door that is energy efficient can make a significant difference to the price of your energy bills.
Having a quality composite installed by our expert team can contribute significantly to the heat retention in your home. With our high quality composite doors, you could be cutting your yearly energy bills by about £100!
Composite Door Warranties: a good front door has a longevity guarantee and at Sash Windows London all of the composite front doors we sell come with a list of wonderful warranties. So, when you purchase a composite front door from us you can rest assured that you are receiving a modern wood front door of exceptionally high quality.
Composite Door Glazing: many of our customers like purchasing composite front doors that have glazing panels, whether patterned or not. All of the glazed composite doors we sell are double glazed to provide extra security, while allowing lots of natural light into your home. Brighten up your property today with a double glazed composite front door.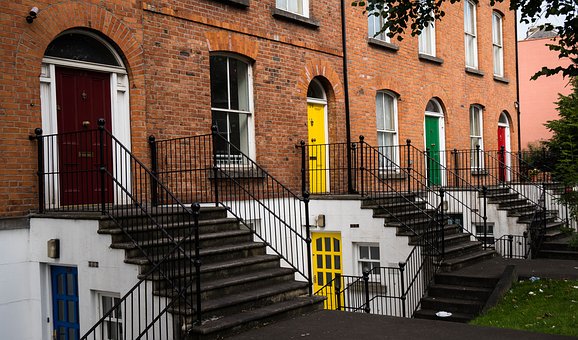 Buy a Composite Front Door Today
The front door of your home can make a powerful first impression, if you let it. We sell a variety of composite doors that have been manufactured to the highest possible standard, ensuring you can enjoy all the functions and features of an expertly manufactured and installed composite front door.
So, whether you know what you are looking for or not, give our team at Sash Windows London a call today. With so many doors to choose from, we are proud to help you find the perfect fit for your home.